Rihanna flew her tattoo artist Keith 'Bang Bang' McCurdy to Dominican Republic to get her some fresh ink.
Rihanna is on the island for her Diamonds World tour stop. She recently got a new tattoo on her right hand while in New Zealand.
PHOTO: Rihanna Gets Spooky On '032c' And 'GQ' Magazine Covers
But now the Bajan pop star changed her mind about that tattoo and added a new one over it.
"She had something preexisting on her hand," Bang Bang told E! News. "So it was a little bit of a cover up, but also making it look good, wanted to make sure it flowed. We needed to work with what she already had. It was difficult, because the stuff she already had was a pattern on skin. We were trying to fit the body with what she already had. Mend the two styles with a new style."
Rihanna's new tattoo was inspired by henna-art. The New York based tattoo artist says Rihanna absolutely loved the finish product.
What do you think about Rihanna new tattoo?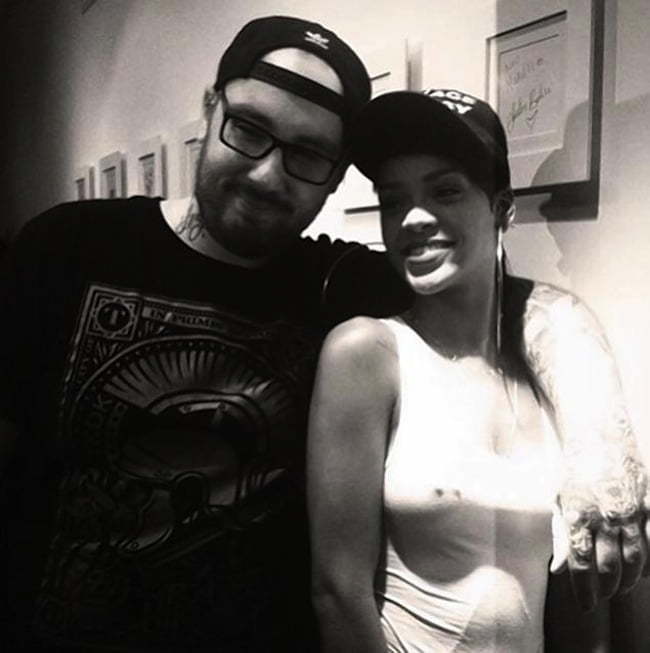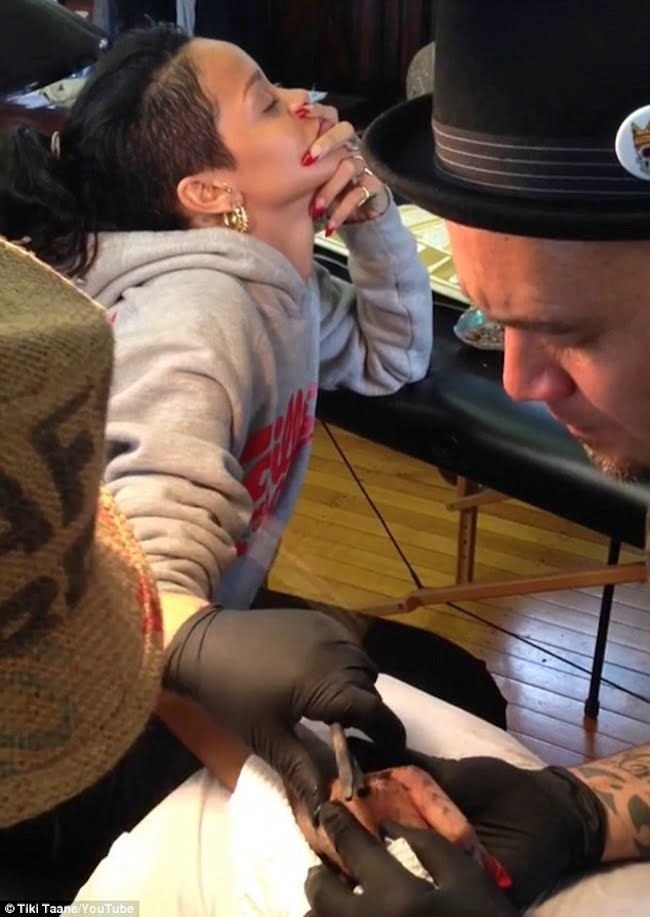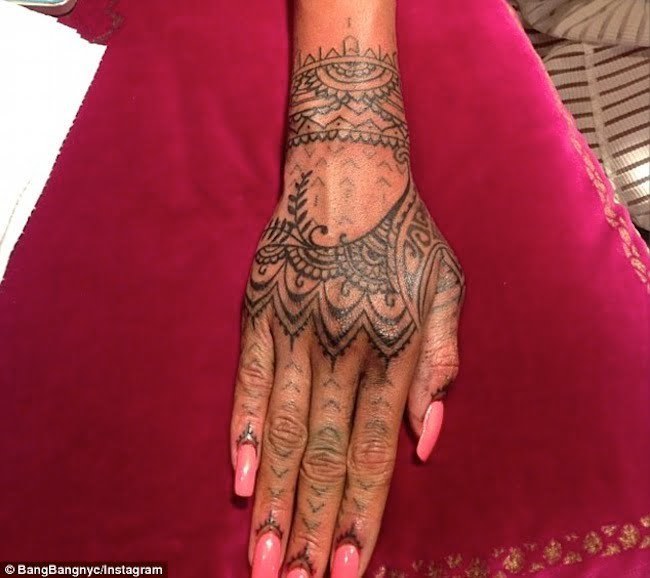 gallery"68372,68371,68370,68369,68368,68367″]