Teyana Taylor appears to have enough of Rihanna.
The two banging females went at each other earlier this week in a heated social media beef aired out on Instagram and Twitter.
The beef all started from a video Rihanna uploaded to Instagram of her hair stylist mocking the Harlem rapper. You can view video at below link.
Teyana Taylor, who is signed to Kanye West G.O.O.D. Music label, called into Hot 97 radio yesterday where she opened up about the feud.
"I'm not following her on Instagram so I didn't get the chance to see it, so I went to Twitter, someone sent me the video, and I just thought it was really harsh," Teyana Taylor said. "It's like you gotta sing 'Caught Up in the Rapture' with big hair, a snapback and some Jordans on, and I just sung that a week ago. It ain't no coincident. She knew what she was doing."
Teyana Taylor did give Rihanna some props for making dope music and being beautiful, but called her mean and a cyber bully.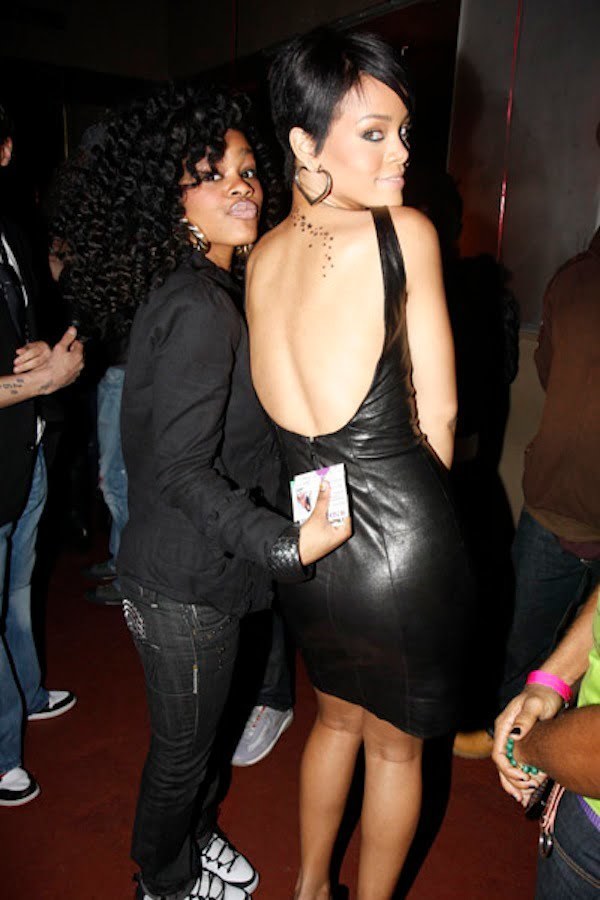 "I do think she's a cyber bully," Taylor said. "I think she has dope music. I'm not no hater, dope music is dope music. She's a pretty girl, but that don't mean that you can just bully anybody. It don't work like that."
Teyana Taylor also addressed the net worth issue where Rihanna changed her Twitter background to compare their net worth.
Listen to the interview below.