There are no doubts that there are tensions between Rihanna and Teyana Taylor, but this week their feud intensified all over a video.
Teyana Taylor uploaded a video of herself singing "Caught In The Rapture." Rihanna later posted a photo of her male stylist dressed in a long wig, snap back cap, and Jordans singing the same song.
Rihanna legion of fans found it hilarious but not Teyana Taylor. In fact the Harlem rapper went berserk on Rihanna on Twitter.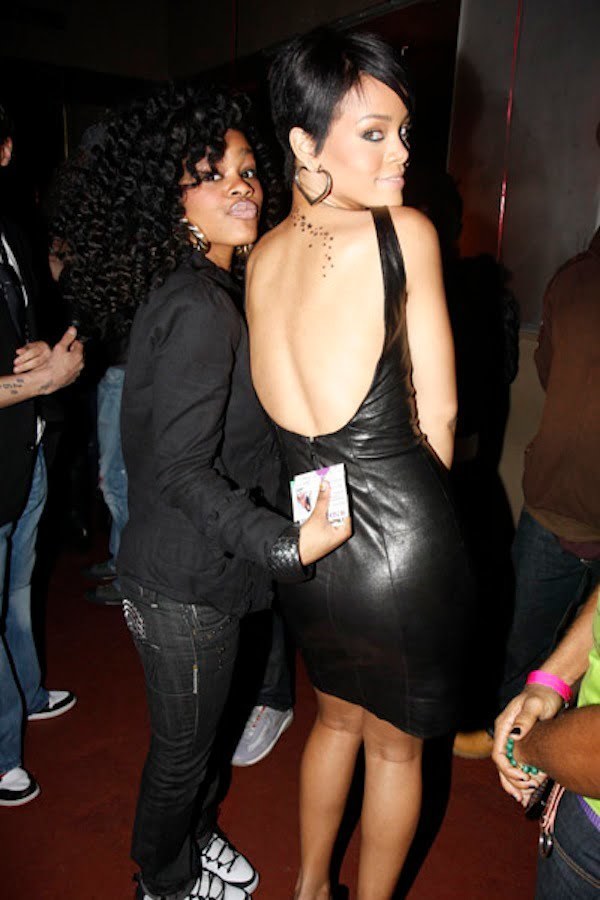 These are some of the angry tweets from Teyana Taylor:
"Don't play wit me @rihanna f all this industry sh-t, YOU & I know each other VERY well. Throwing subs 4 wat? u got my #, don't show off."

"y'all could bully everybody else & get away wit that sh-t but that sh-t ain't gone work ova here. so y'all could miss me with that NAVY sh-t"

"i sing caught in the rapture on IG then she posts her boy singing the same song, the same part, with curly hair and a snap back??? #PETTY"
Rihanna fired back with one tweet saying she won't be helping Teyana's career.
"I REFUSE to help your career…you will NOT get an @ from me! Not til you pay me! #nomorefreepromo#iRefuse"
But when everyone thought their online war of words has ended, the two females took things a step further by changing their Twitter background to trade insults.
Rihanna changed her background to compare both her net worth of $90 million and Teyanna Taylor's net worth of $500,000.
Teyana Taylor changed her background to a boxing match with her face on one boxer and Rihanna's battered face from her Chris Brown beating on the other.
Taylor also posted these tweets:
"Ya net worth & ya body count go neck to neck."

"90 million dollars & 90 million ni—s diving in that bi–h box."
Even Meek Mill and a few other celebs chimed in on the beef.
Teyana vs rihanna…. Nothing was the same! lol

— Meek Mill (@MeekMill) September 24, 2013
Teyana Taylor and Rihanna were once cool as you can see in the photo above. But the two drifted apart mostly due to Taylor's friendship with Rihanna's ex-boyfriend Chris Brown.