Also Admonishes them about "pants on the ground," drug use and abuse, teenage pregnancy and truancy in their scholastics
Princeton University, World Championship Silver Medalist Warren Weir, French/former Chelsea Football Star Florent Malouda, Doctors, Professors, Lawyers amongst those giving Kartel book and music accolades in interviews, social media and articles
Vybz Kartel Ft Busta Rhymes & T-Pain – You Already Know [New Music]
In January, Vybz Kartel business partner Michael Dawson, revealed that Kartel told him in a December visit at Horizon Remand Center, "I will be the man that will have the most positive effect on Jamaica since Marcus Garvey." Many laughed and accused Dawson of misrepresenting or misunderstanding him. However, with the recent accolades from the Ivy League School Princeton University about his book, his song with Gaza Slim about preventing Child Abuse and now "School Anthem Part 2" – it seems like Vybz Kartel is achieving his mission whilst still behind bars! Many are now wondering what will happen in November when most Jamaicans believe he will be exonerated as there is now a popular notion that his incarceration was an attempt of silencing the ghetto's most influential persona.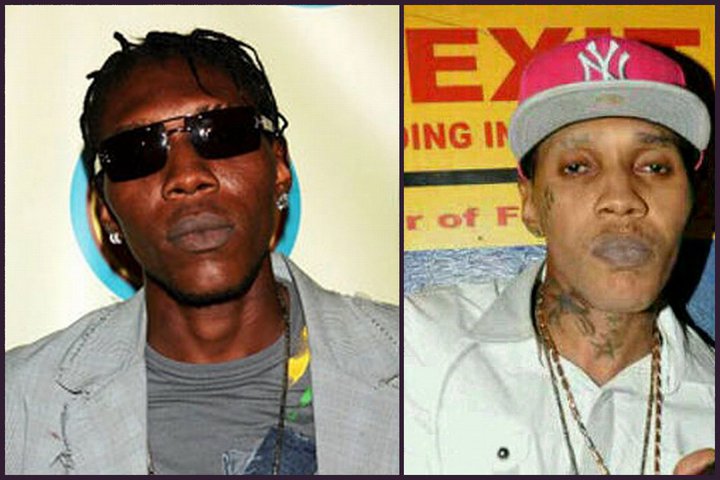 Ironically, the same parents who were telling their children to not listen to Kartel just two years ago are not only buying their children his book, paying to download his recent CD and now asking "you hear what Vybz Kartel say – do you work, pull up pants and no drugs and sex while you in school." The question now is will the Ministries of Youth and Education let go off their biases and allow a voice that the children can understand pass on these important messages?" Dawson is still doubtful as he explained "Addi and I share the belief that the politicians and powers that be do not want the poor class to elevate themselves as that will destroy the slavish society which overworks and underpays our people. I have heard uptown people say 'if we have 100% literacy in Jamaica – who going cut the lawn and wash the clothes?' so from Adidja Palmer sang Dolla Sign he became a threat to society; so no, they will fight Vybz Kartel and keeping trying to silence him."
Now that Kartel has finally made a public statement in song telling the youths to not bleach their skin – will the media, society and the system give him his due. Or do they fear him so much that he will still be locked up and denied bail despite being one of the most recognizable figures in Jamaica whose simple visit to the doctor went viral throughout the world on social media? Interesting days are ahead with rumors of an e-book release and a new cover for his massively successful book swirling around.