Vybz Kartel is back in the Home Circuit Court today as the second week of his high profile trial gets underway.
Yesterday Justice Bryan Sykes hear final arguments from the prosecution and defense regarding a motion filed by prosecutors to have a witness statement be entered into evidence under section 31(D) of the Evidence Act.
Justice Sykes is expected to hand down the crucial ruling today that will have a huge impact on the case.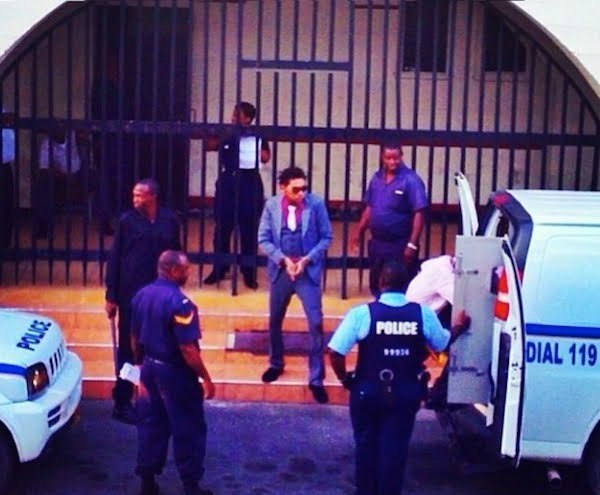 Earlier this year Vybz Kartel released a statement from behind bars alleging that police officers intimidate said witness to make a false statement.
Prosecutors say the witness has been uncooperative and may be in hiding.
The judge has asked the jury to be back in court today.
Kartel, real name Adidja Palmer, is on trial for the murder of Barrington "Bossie" Burton.
Burton is a promoter from St. Catherine, who was gunned down on July 12, 2011 while standing with a group of friends along Walkers Avenue in Gregory Park, St. Catherine, according to police.
Nigel Thompson and Lenburgh McDonald are also jointly charged with Vybz Kartel for Burton's murder.
A verdict could be reached by the end of this week.