Chris Brown is not letting the revocation of his probation get him down.
The "Fine China" singer was spotted last night partying at the Playboy mansion with Snoop Lion and Los Angeles Dodgers superstar Yasiel Puig.
A judge revoked Chris Brown probation yesterday after the L.A. District Attorney filed a motion citing a hit-and-run charge.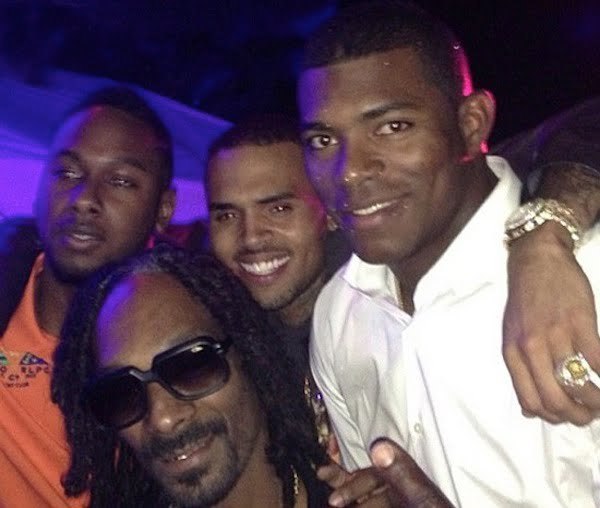 Chris Brown could face prison time for if he found to violate any laws.