If you know Kanye West well you would know that he does not like the media, especially paparazzi and journalists.
Yeezy could now be adding his mother-in-law Kris Jenner to that list since she will be launching her new talk show soon.
According to Radar Online, Kanye West is upset with Kris Jenner after she showed TODAY's Matt Lauer photos of baby North West on her cellphone.
Jenner sat down with Lauer earlier this week for an interview where she opened up about baby Nori and her new talk show.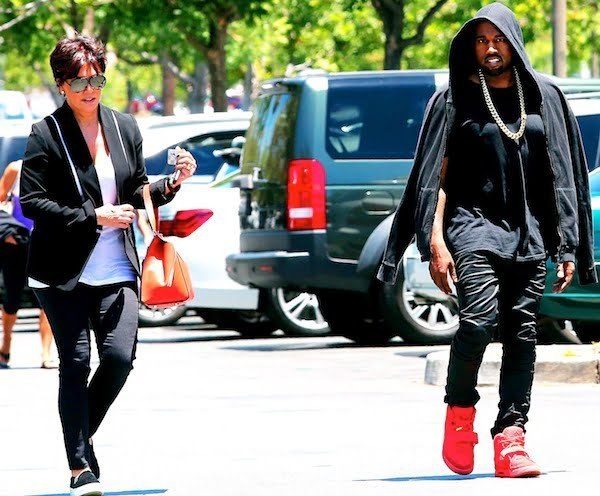 After Kris' interview was finished, "Kim called her mother, at Kanye's direction, telling her not to show any pictures she had of Nori to anyone. Kim was freaking out because Kanye was so angry. Kris just blew her off and promised she wouldn't."
Kanye West has beef with Lauer since that infamous 2010 interview in which video footage of former President George W. Bush speaking out about being crticized by Kanye West for his handling of Hurricane Katrina disaster.
Kanye was not too happy about the direction in which the interview went.