Kanye West celebrated his first ever fathers day last month after his girlfriend Kim Kardashian gave birth to their baby girl North West on June 15.
Kim Kardashian gave Yeezy a fathers day gift he will cherish for the rest of his life.
Earlier this week, the G.O.O.D. Music rapper took to Twitter to show off a pair of Apple mouse signed by the company's co-founders Steve Jobs and Steve Wozniak.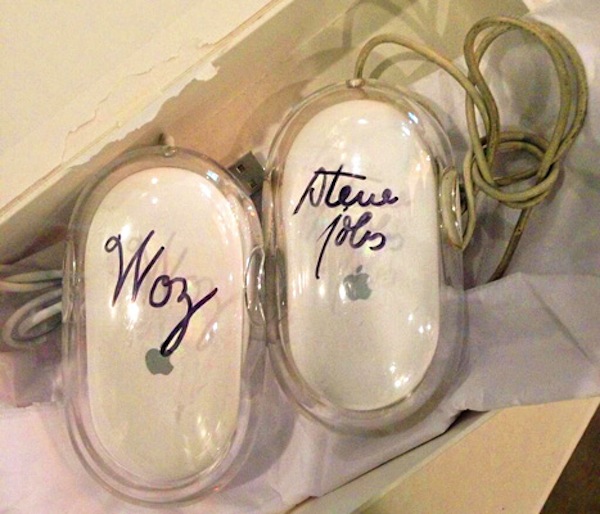 "One of the other gifts my girl gave me for fathers day," Kanye West, 36, tweeted along with a photo of the accessories.
Kanye West is a great admirer of the late Apple co-founder and even think of himself as the Steve Jobs of hip-hop.
"I am undoubtedly, you know, Steve of Internet, downtown, fashion, culture," Kanye West told New York Times. "Period. By a long jump. I honestly feel that because Steve has passed, you know, it's like when Biggie passed and Jay-Z was allowed to become Jay-Z."