Rihanna is not only infuriating her fans, but also her mentor Jay-Z.
According to reports, Rihanna has been warned by Jay-Z about her recent behaviors on tour in Europe.
The Bajan pop star has reportedly turned up hours late to several of he gigs and was also captured on camera hitting an overzealous fan with her microphone.
"Everyone can see Rihanna's not behaving herself. Fans have paid hundreds of pounds for tickets and she's regularly showing up hours late," an insider source told British magazine Look. "Then she often gives lacklustre performances where she even forgets her words at times. They issued a written warning which was emailed to Rihanna."

"There's no excuse because, because Jay knows exactly how talented Rihanna can be on stage," the source sontinues. "He takes work very seriously and this is not what he expects from his talent. She'd better start giving her fans what they paid for."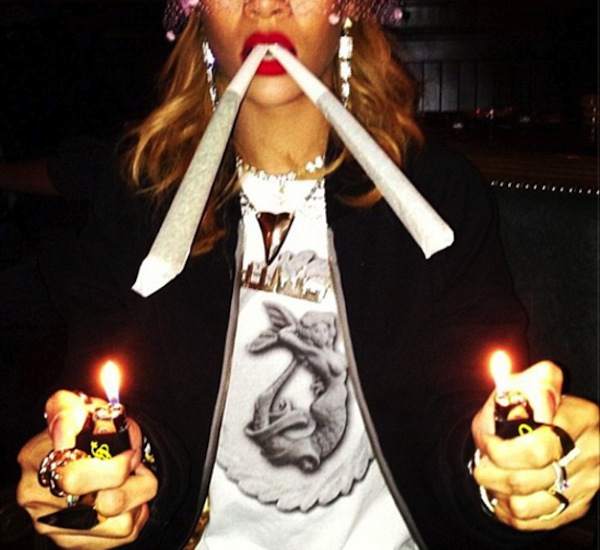 Rihanna is signed to Jay-Z's Roc Nation label.
Earlier this month the "Diamonds" hitmaker received some harsh criticism from a lot of her fans for turning up hours late to her concerts and giving lackluster performances.
Rihanna is currently crisscrossing Europe with her hugely successful Diamonds World Tour.