Jamaicans have always have a love for hip-hop and R&B music, but local producer Roach says too much overseas music playing in reggae land.
Roach, real name Patrick Samuels, says radio disc jockeys are flooding Jamaican airwaves with hip-hop and that is undermining local talents.
This is what Roach said:
"It's not a good sign in the industry and we are sending a different message to the Caribbean. Nowhere else in the Caribbean does hip hop stand out more than dancehall and reggae music. It's like we are trying to compete with America and the DJs don't need to go that route because hip hop was made from Jamaican music."

"Yu see because the kids are not hearing much from the local talents, dem more drawn to the foreigners. Children live what they learn and if we continue on the same path children won't even know who is an I-Wayne."

"Reggae/dancehall music is a product that people want all over the world and if the Jamaican music factory is not playing the music, we will damage the product from inside the factory. Too much hype nuh good and di only thing rappers a sing about are bling and money. When mi guh Europe mi nuh hear nuh rap. A just straight reggae, no Jay-Z. Dem people deh nuh have nothing on reggae outside of the US market. Yu ever hear a rap artiste buss outside of America? But yu hear bout reggae artiste wey buss all over the world."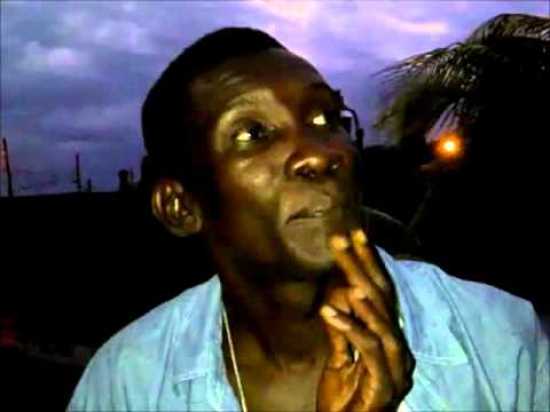 Suncity Radio's DJ Lux and several other local producers and DJ's also supports Roach's argument.
One Jamaican disc jockey, who request anonymity, told Urban Islandz that local artists and producers need to step up the quality of the music they are putting out.
"All those who are complaining about foreign music need to start looking at their own music and start making quality music fit for airplay," the popular disc jockey said.

"We need to go back to the days when it was quality over quantity. Jamaica produce the most music per capita in the world and most of whats coming out should not leave the studio and that is undermining true local talent," the DJ added.
The disc jockey did say there are some local artists and producers who work hard to make quality music instead of quantity.
"Di Genius, Markus Myrie, I-Octane, Chronixx, and some of the veterans in the business are the ones who holding up dancehall, but some other people a make it hard for real genuine talent to prosper. So them need to stop blaming radio DJs," the disc Jockey continues.
Do you think Jamaican airwaves is over saturated by hip-hop?
Or do you think Jamaican artists and producers need to put out better music?
Sound off below.