Chris Brown says "hell no" I will not remove my graffiti from my wall.
The "Fine China" singer and his Hollywood Hill's neighbours are at war over his monster graffiti on his mansion walls.
According to TMZ, Chris Brown's neighbours file a complain to the city authorities about the graffiti.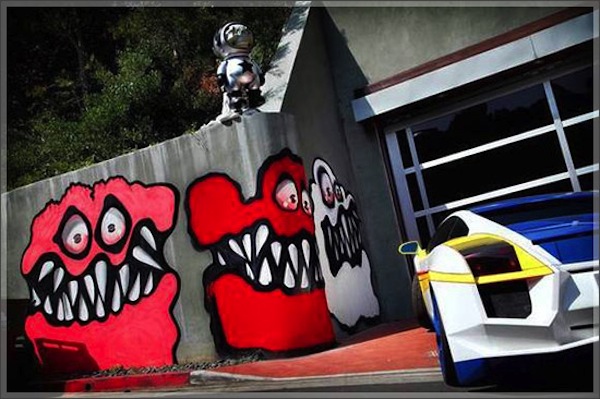 The singer faced a huge fine from the city if he does not remove the artwork. However, Breezy says he will be fighting to keep his graffiti on the walls.