Rihanna was out partying in New York City all night last night with her girls, but she did find some time to throw a few shades at her on-again off-again boyfriend Chris Brown.
The "Pour It Up" hitmaker posted a couple photos on Twitter of her night out on the city and uses the opportunity to take a few subliminal shots at Breezy.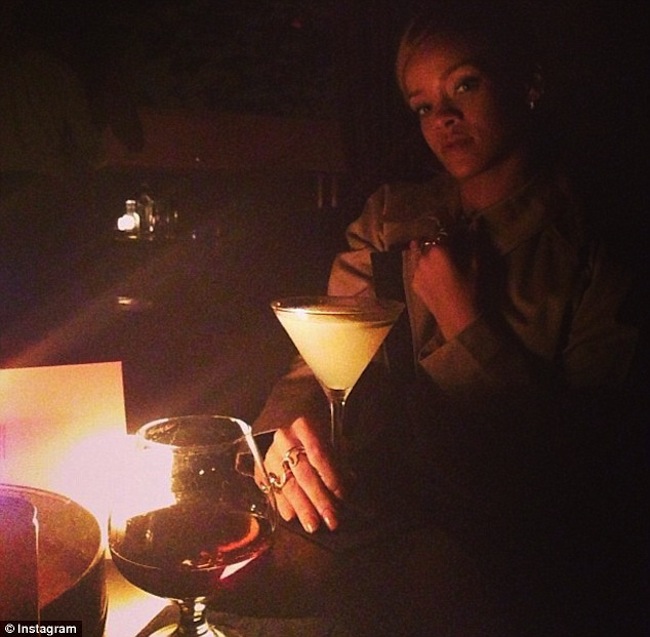 "Got a thang for a King, but chu ain't a King," Rihanna wrote on Twitter while posted a photo of herself drinking a glass of Martini.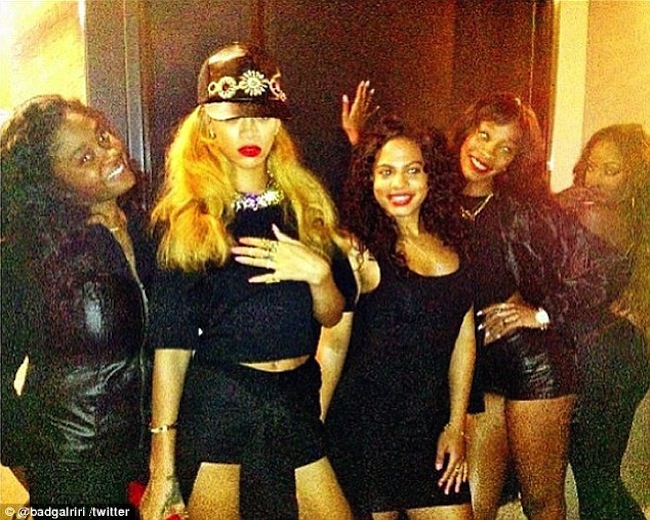 Rihanna seemed happy while she was out with her girls, a striking difference to a few photos we saw of her last week.
"I need a real man," Rihanna wrote while captioning another photo.