The street is buzzing with reports that Beyonce is pregnant with her second child.
The chatters all started after photos from her Mrs. Carter World Tour surfaced showing what appears to be a small baby bump bulging.
Yesterday Beyonce told GMA that her 1-year-old daughter Blue Ivy Carter needs some company.
"I would like more children," Beyonce said. "I think my daughter needs company. I definitely love being a big sister and at some point when it's supposed to happen. My biggest job in the world is to protect my daughter and I am very protective."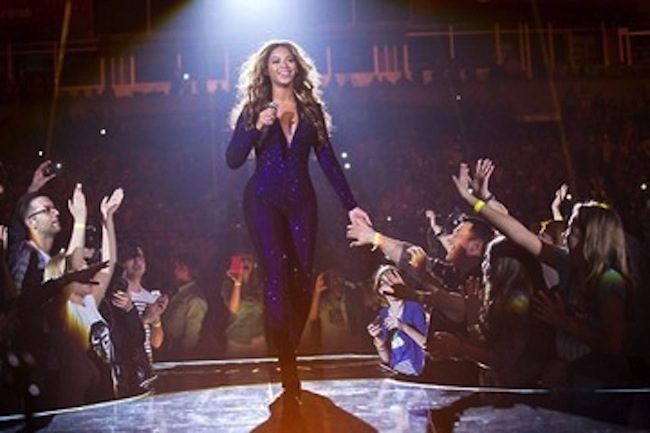 Last Friday Beyonce brought Blue Ivy on stage during her concert in London.
Do you think Beyonce is pregnant?