Nissan brand ambassador and six-time Olympic champion Usain Bolt drives home his brand new limited edition gold Nissan GT-R last weekend.
Nissan Latin America and Caribbean Managing Director José Roman was on hand at the Mona Bowl, University of the West Indies (UWI) on Sunday to hand over the keys to the Nissan director of excitement.
'Mr. Bolt' is written on the front of the Nissan GT-R, while 'Bolt Spec' is written on the rear of the car.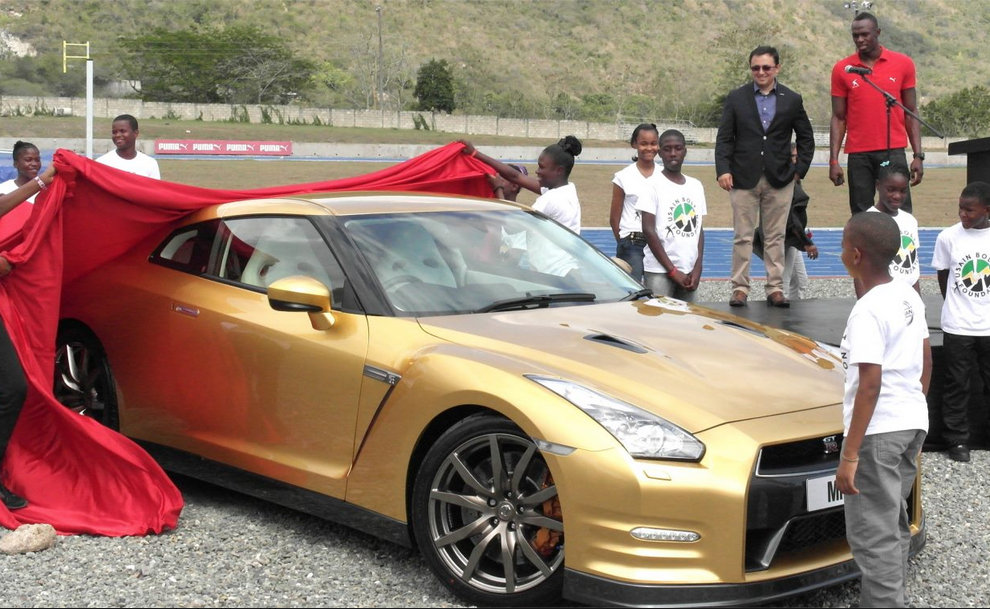 "I will drive as slow as possible, as the car will take me, but I will enjoy it," Usain Bolt said.
Last year Nissan constructed a special edition gold version of the supercar which was auctioned off in support of Usain Bolt's Foundation.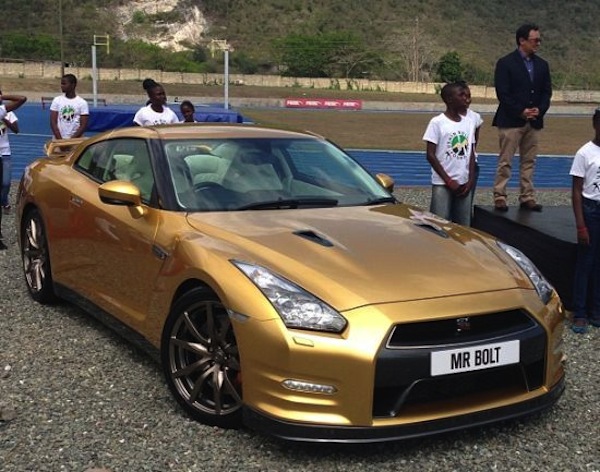 Now Bolt has his hands on a similar version of the iconic GT-R.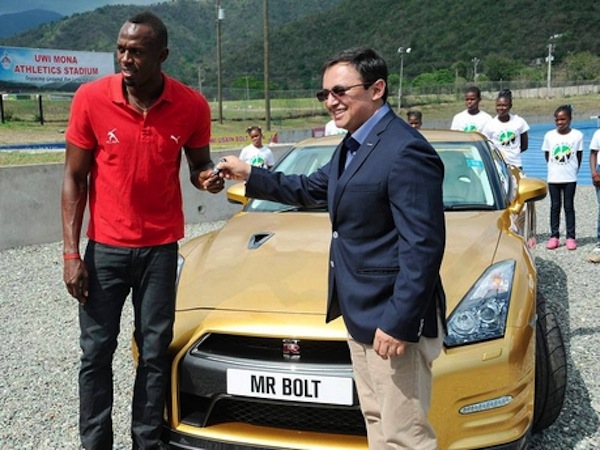 The gold Nissan GT-R is powered by a 3.8 litre V6 engine with 545 horsepower that can propel the car from 0-60 in 3 seconds.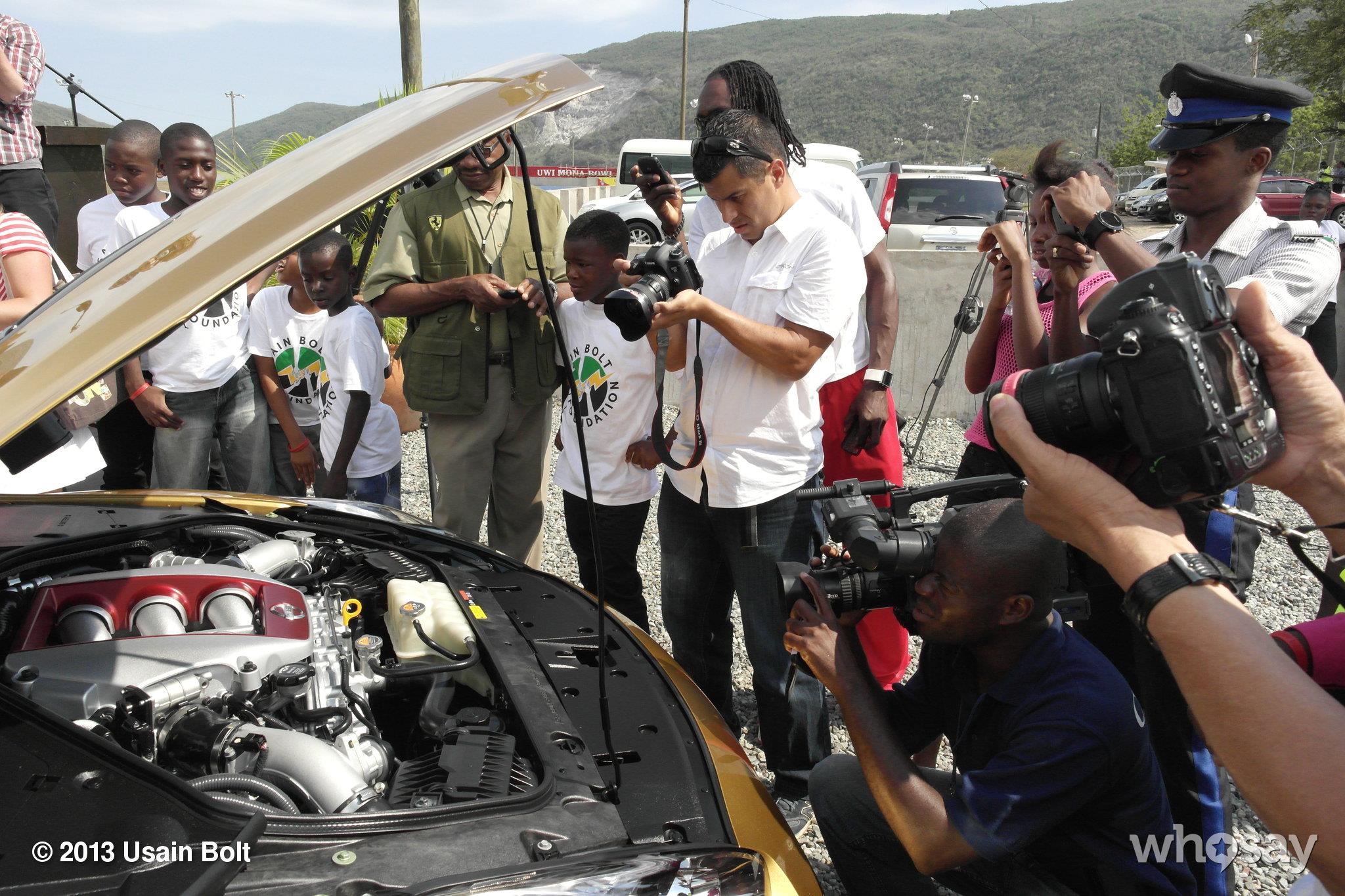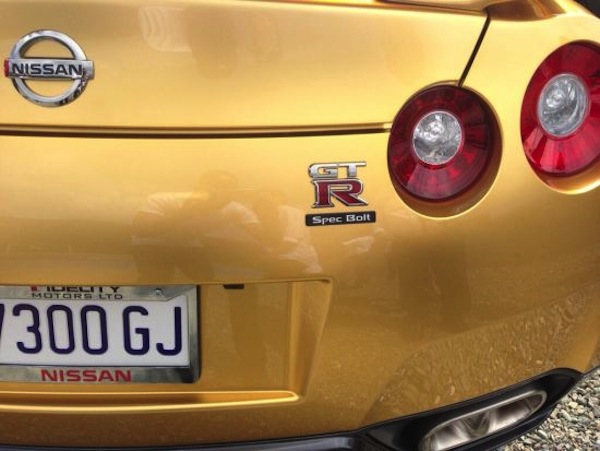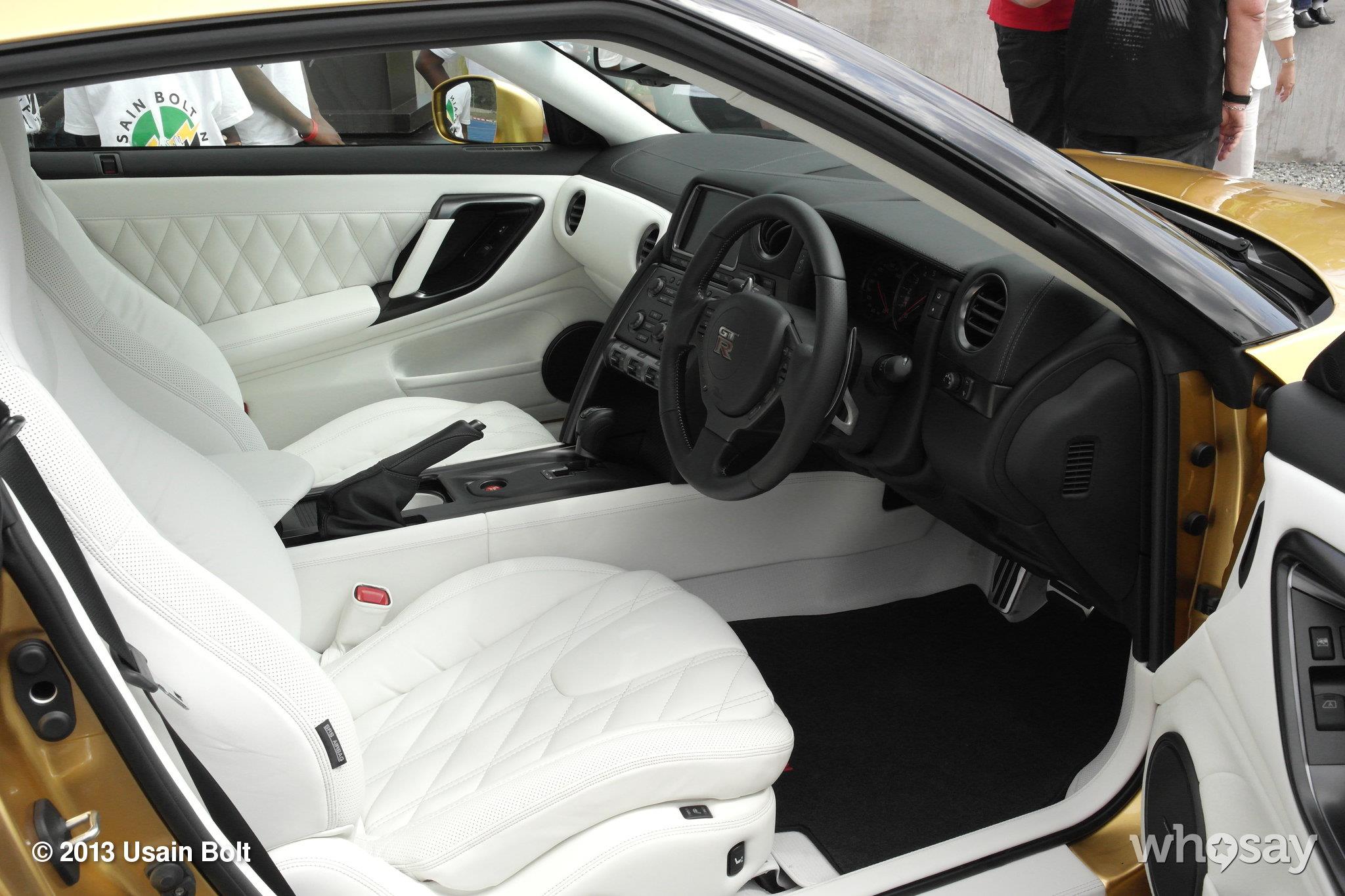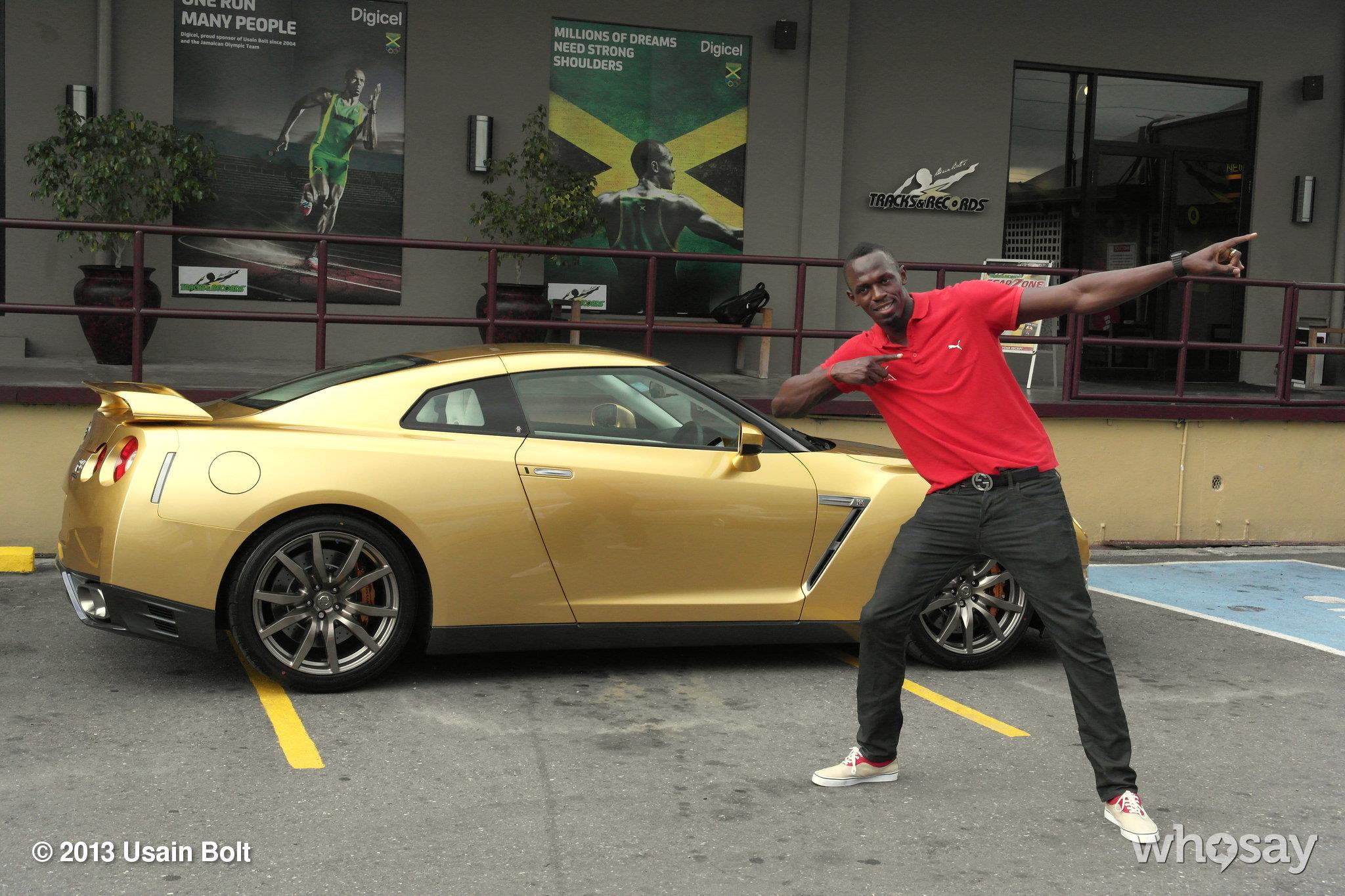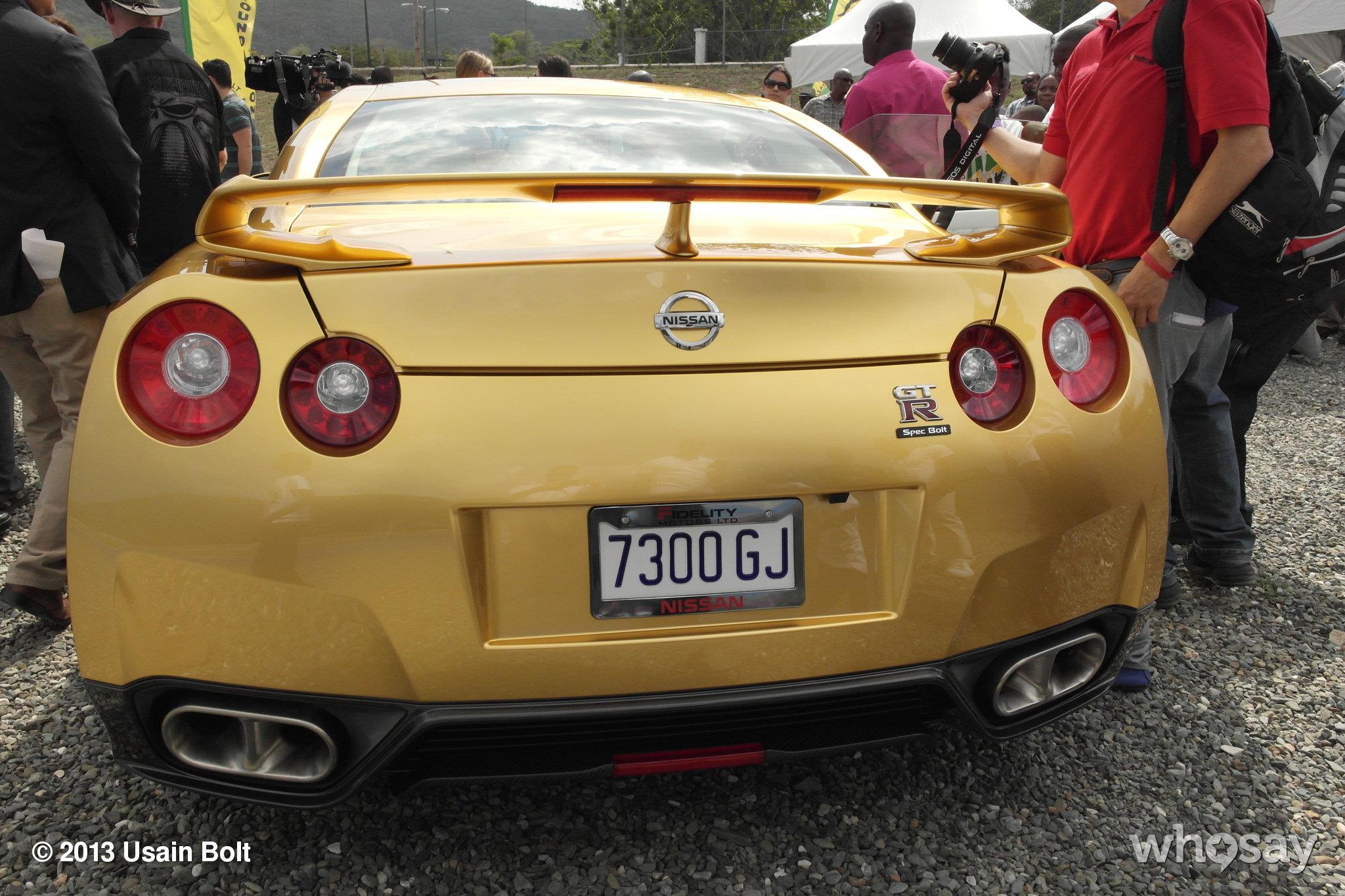 gallery