Rihanna says better late than never.
Some 2,500 students at Barrington High had to wait four hours to get a glimpse of Rihanna for 16 minutes.
According to reports, the Chicago school won a charity competition put on by Rihanna and her management team.
RiRi was initially slated to appear at 1 p.m. but did not turned up until 5 p.m.
"This Chicago traffic is not working," Rihanna tweeted.
After going on stage, Rihanna thanked her young fans for being patient with her.
"Thank you guys for coming and waiting," Rihanna said.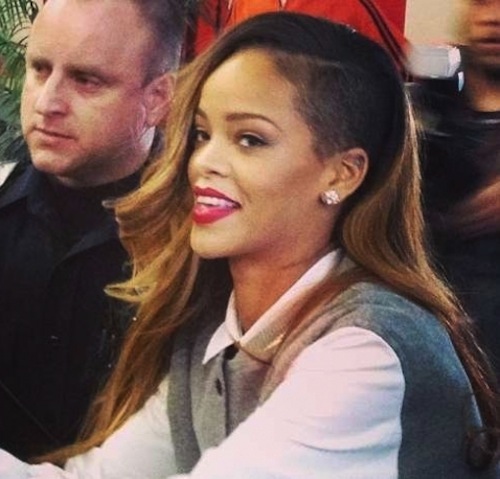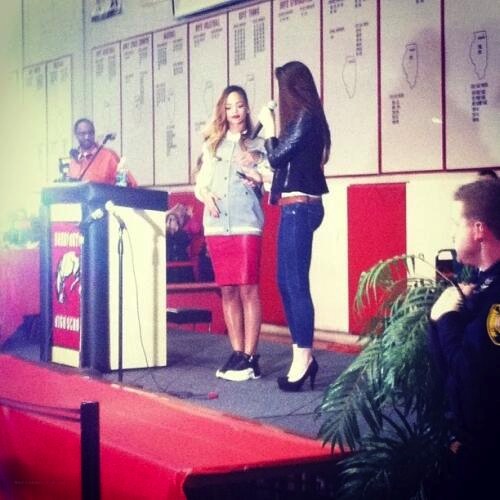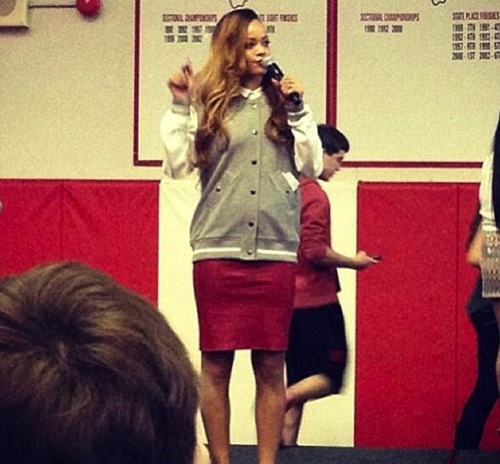 gallery