Hip-hop couple Wiz Khalifa and Amber Rose were spotted out in Beverly Hills last weekend doing some last minute shopping before their baby boy enters the world.
They stopped by several baby stores including the famous Bel Bambini.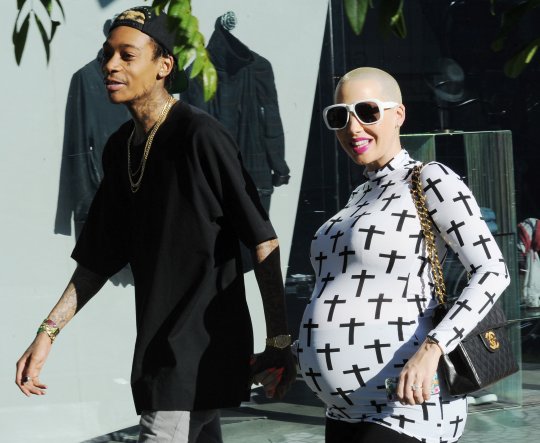 A very pregnant Amber Rose has about a month to go before giving birth.
Amber Rose and Wiz planned to walk down the isle soon after she gives birth.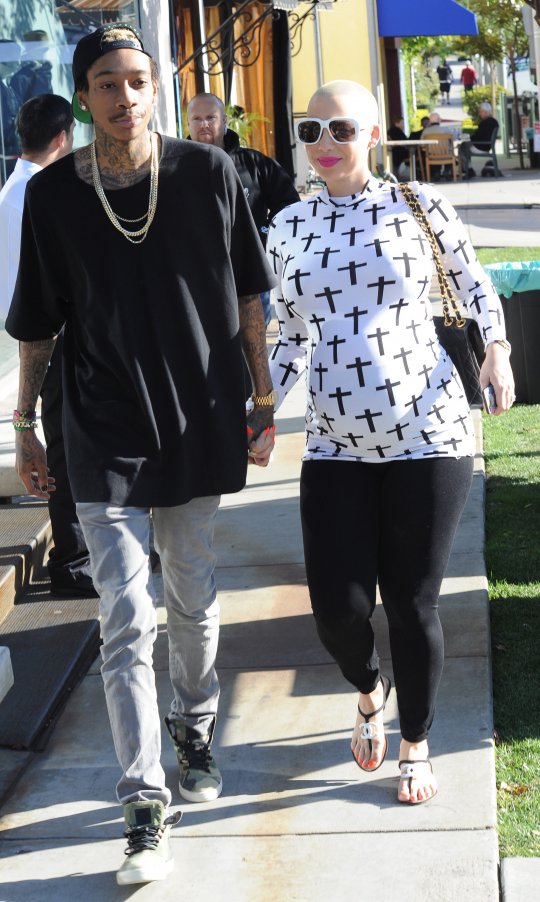 gallery