Wiz Khalifa shows his fans just how much he loves his pregnant fiance Amber Rose when her brought her out on stage and kiss her baby bump.
The West Coast rapper was performing in front a large audience in his hometown Pittsburgh for his 2050 tour.
"On my way to my baby's 2050 tour in Pittsburgh! Its Wiz Khalifa Day Biiii–h! 12-12-12 #TurnUp," Amber Rose tweeted.
The city of Pittsburgh recently celebrated Wz Khalifa day in honor of the rapper's success.
Amber Rose probably have a doctor clsoe by since she looked like she about to pop any day now.
See more photos below.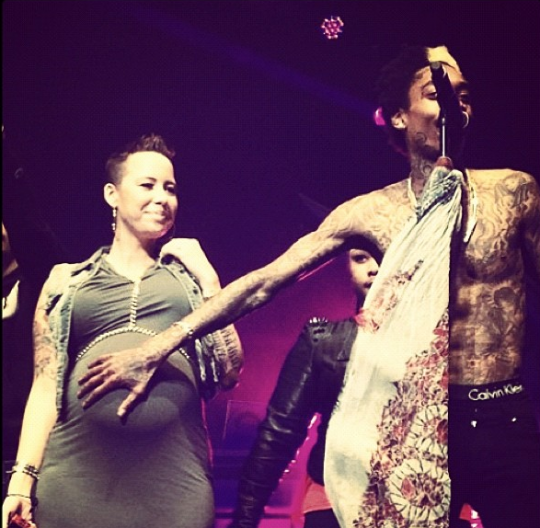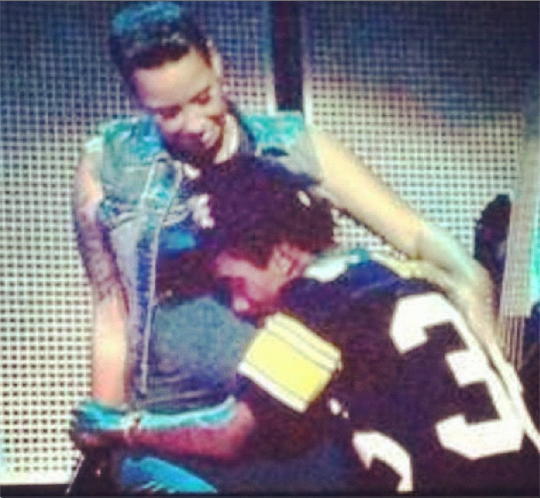 gallery