Sad story.
Rapper Freddy E, an associate of Tyga, is dead in what appears to be suicide.
The Seattle rapper, whose real name is Frederick E. Buhl, reportedly put a gun to his head and pull the trigger after tweeting about it on Saturday.
"I'm sorry," was his final words on his social media page.
"If there's a God then He's calling me back home. This barrel never felt so good next to my dome. It's cold & I'd rather die than live alone," he wrote on Twitter. "It's… all… bad… y'all. *puts finger around trigger*"
As the news of his death sent shock waves throughout the hip-hop community, fans have turned their attention to female rapper Honey Cocaine, blaming her for his death.
"To say I caused what happened is ignorance," Honey Cocaine said. "You know nothing about our friendship or the story, hate me if you feel.. We loved eachother.. We were homies. We had a bond and a connection. For people to attack me acting like I made him do it is a shame," she wrote on Sunday. "I said some foolish things cause I thought he was joking, he does sh-t like that to me all the time. This is crazy.."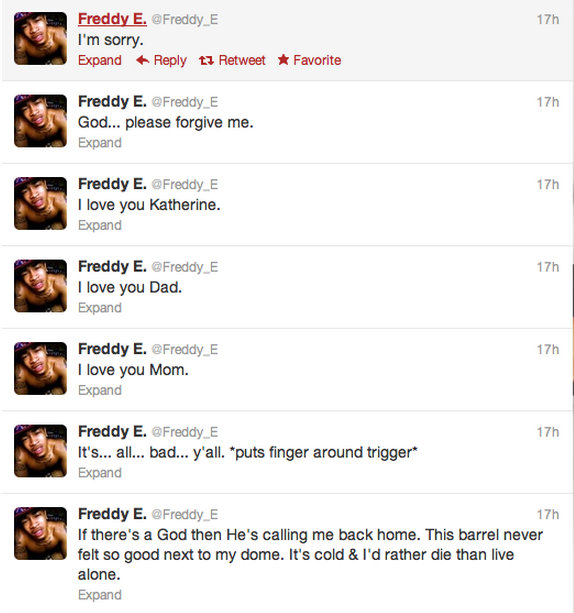 The above Twitter snapshot was his final tweets before taking his own life with a shot gun.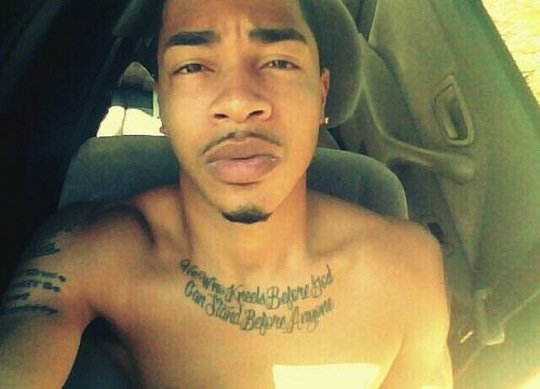 gallery"46029,46024,46023,46022,46021,46020″]