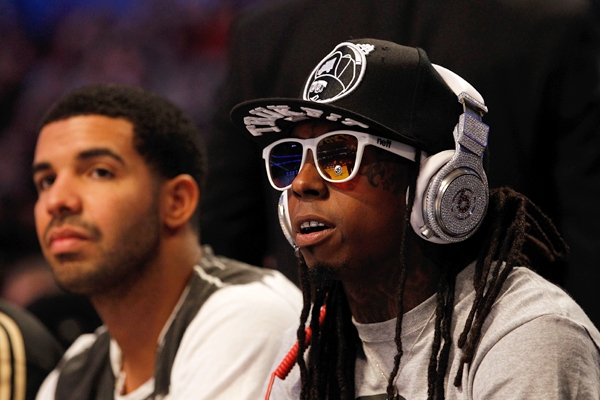 Young Money boss Lil Wayne calls on Atlanta rapper Future and one of his protege Drake for a new single "B*tches We Love."
Speaking with MTV News, Lil Wayne explains how the collaboration came together.
"[Drake] gave me one of them banging hooks, so I told him the hook was so amazing, he didn't need to say nothing else on the album," Weezy said. "I already know that song is probably gonna be one of the biggest songs on the album."
The trio will be shooting a video for the single this month.
Listen to Lil Wayne featuring Future and Drake collaborative single "B*tches We Love" below.