Its only a week since their break up and Rihanna and Chris Brown are already missing each other.
Yesterday Chris Brown posted the above photo showing both him and Rihanna making kissy faces.
After just 11 minutes, 46,267 likes, and 2893 comments Chris Brown deleted the photo. But not before fans of both stars get a hold of it.
"Always started wit Breezy like the letter B…" Chris Brown captioned the picture.
Today Rihanna posted the below photo showing her hand on top of Chris Brown's while resting on her leg.
"#THROWBACKtolastTHURSDAY," Rihanna tweeted.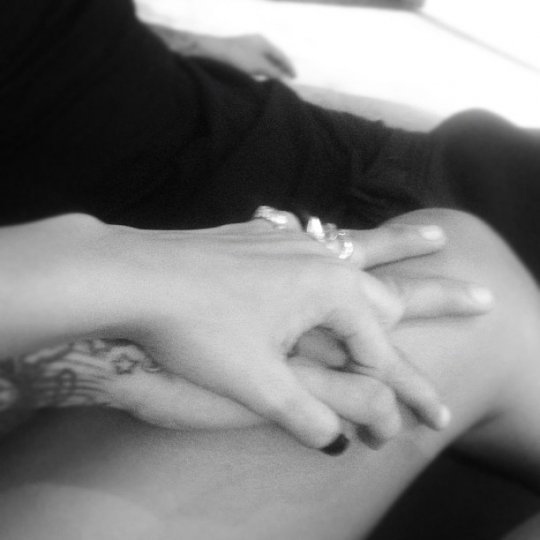 Rihanna and Chris Brown reunion was short lived after Breezy reportedly reunite with his ex-girlfriend Karrueche Tran. It is still unclear the real reason behind their recent split.