Rihanna wasted no time in Manchester on Sunday night. Right after she put on a show on the X Factor, RiRi jetted off to Paris to meet up with boyfriend Chris Brown.
The Bajan fashionista was spotted out in Paris earlier today looking red hot in a fur coat, red skirt, red heels and red lips to compliment her outfit.
Shortly after Rihanna exited her hotel, Chris Brown was spotted leaving same hotel through a separate exit.
Rihanna unleashed some emotions on Twitter over the weekend after seeing photos of Chris Brown hooking up with his ex-girlfriend Karrueche Tran in Paris.
It appears she has since patch things up since she is now in the same city both Chris Brown and Karrueche is in.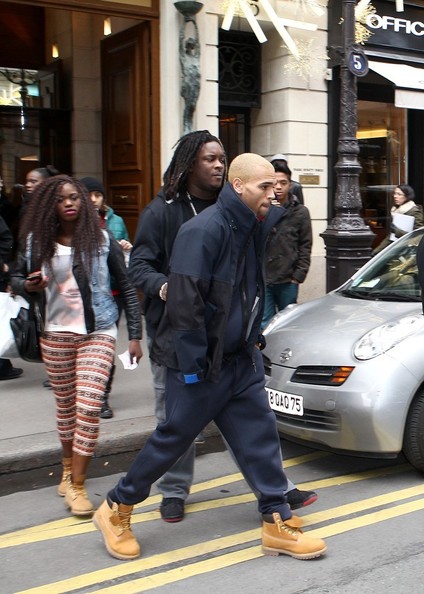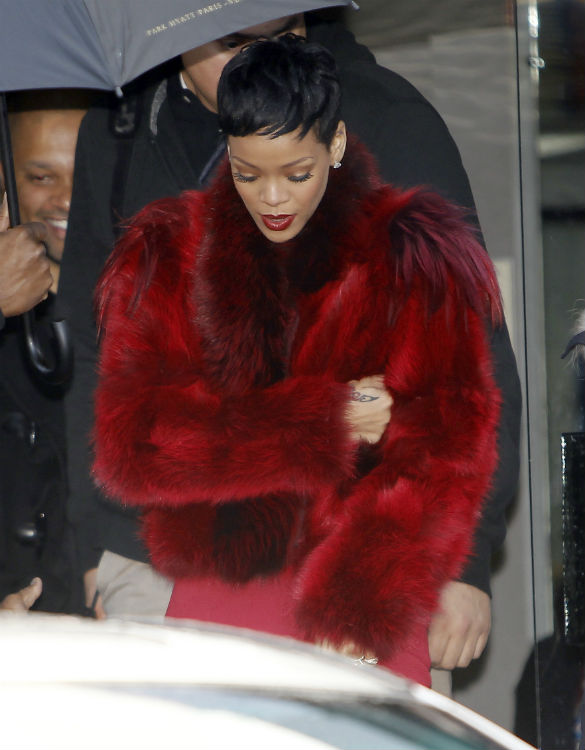 gallery