Rihanna was very furious with Chris Brown over the weekend after she got word that he hooked up with Karrueche Tran.
The "Diamonds" singer, who posted a series of nude photos on Twitter, also sound off on Breezy via her social media page.
"Examine what you tolerate", "Goodbye muthaf*****", "You give, you get, then you give it the f*** back" and "Claps for the basic b******," Rihanna tweeted.
Rihanna's anger came just moments after Chris Brown posted a few pics of himself and ex-girlfriend Karrueche Tran hanging out with some other females.
Sources told the Sun that Rihanna felt hurt and betrayed yet again over the incident.
"She can't get it into her head that Chris will never change."

"She's given him so many chances since he beat her up in 2009 and he still keeps hurting her by partying with girls.

"Letting Karrueche meet him is yet another blow for Rihanna that will further disgust her fans. They are already raging that she is back with him."
After performing on the UK X Factor in Manchester yesterday, Rihanna reportedly jetted to Paris to meet up with Chris Brown for some make up s.
"Damn……. I miss my ni–a #thuglife #BFFlife" she tweeted

"Risky business #Paris" she added on Twitter along with a photo of herself in Chris Brown's arms.
Do you think Rihanna and Chris Brown will work out?
Sound off below.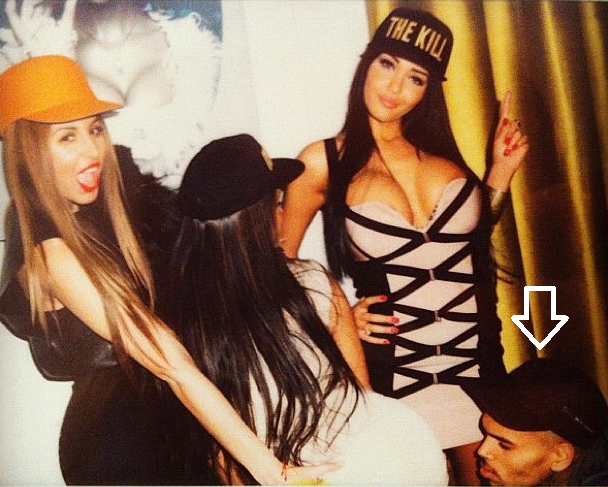 gallery