Nicki Minaj dolled up on Monday for the launch of her M.A.C Viva Glam lipglass in London.
The Young Money barbie is currently on tour in the U.K. for the European leg of her Pink Friday: Reloaded tour.
The "Starships" rapper turned up wearing blonde hair, magenta leggings, a very colourful coat with black boots.
"Thank you to SELFRIDGES in London!!! We launched my new MAC VIVA GLAM Lip Glass today. Thanks for cmng out barbz!!! mmmuuuaaahhhh!!!!" Nicki Minaj tweeted.
The limited-edition VIVA GLAM Nicki lipstick and lipglass are now on sale in department stores in the U.S. and U.K.
Nicki Minaj is also gearing up to make her reality TV debut on E! starting November 4.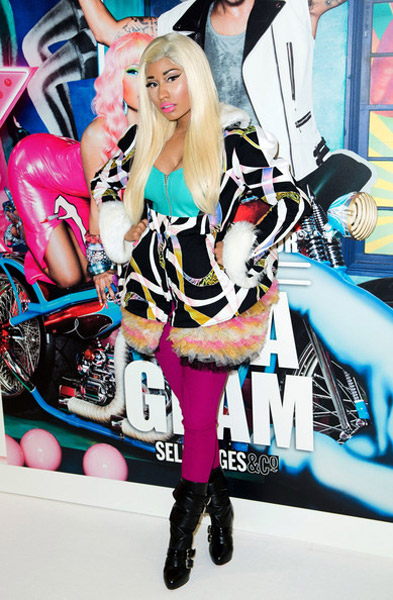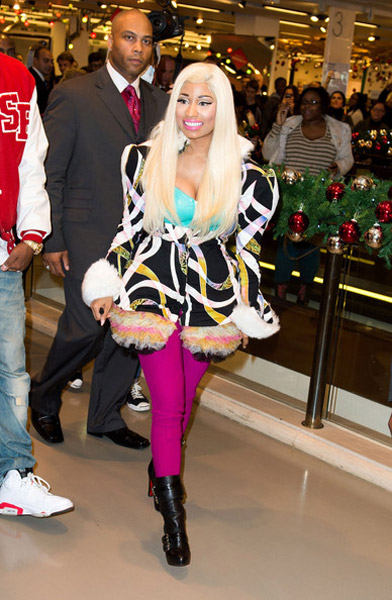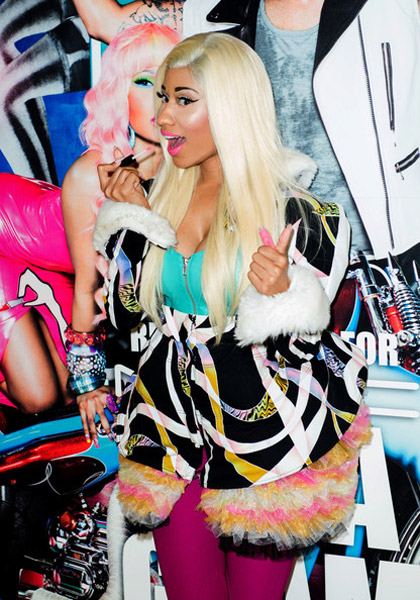 gallery