Pop singer Christina Aguilera made a huge transition from being really skinny to… well not so skinny.
The "Gene In A Bottle" singer may have also up her game with a booty implant. The Voice judge came under some scrutiny recently for her drastic weight gain, but it seems she is putting those chatters to rest by embracing her new body.
Aguilera was on hand last night to present the 2012 American Music Awards nominees, wearing a skin tight purple dress that shows off all her curves.
"Have I ever been scared to take risks?" she told reporters at the event while laughing. "I'm very comfortable with my body. I've always said, no matter what hairstyle, crazy look, make-up, i've always done [the] exciting thing. Whether people love it or hate it, at least I know I was staying true to myself."
Peep more photos below.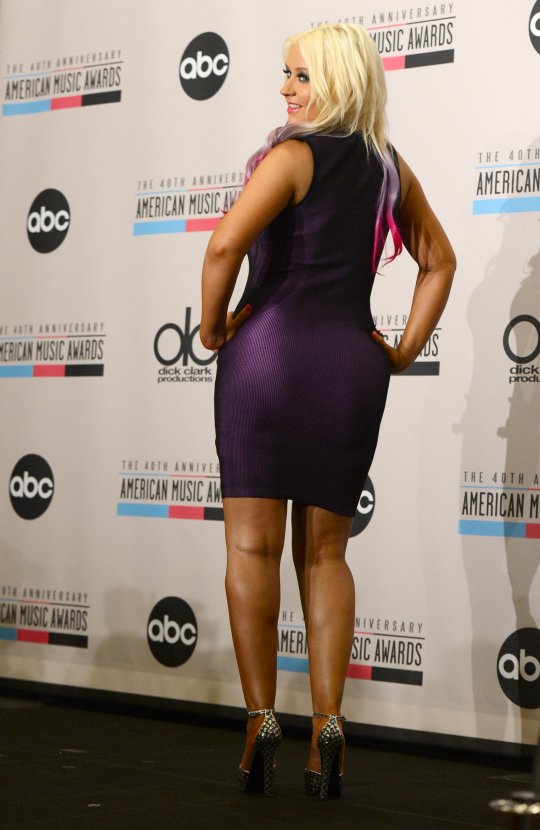 gallery