Rihanna may be moving on from her ex-boyfriend Chris Brown. The Bajan pop beauty was spotted on vacation in Sardinia getting close a new man.
The "Where Have You Been" singer was spotted on a Yacht with the mystery guy. The two seems pretty comfortable with each other although there is no confirmation that they are dating.
To add fuel to the fire, RiRi tweeted a bunch of love and emotional quotes yesterday. While it could be just random thoughts, Rihanna is definitely feeling some love from somewhere.
Here are some excerpts from what she said on Twitter
He had many of bad habits, he was trying hard to break. And every time he thought it got better, he would make another mistake….
Though he knows he's far from perfect, he is trying to live right. He asked me to ask You Father, would You hear his prayer tonight?!
He said "tell Him that I really need Him, and I really wanna change. The next time you talk to God, would you please mention my name?"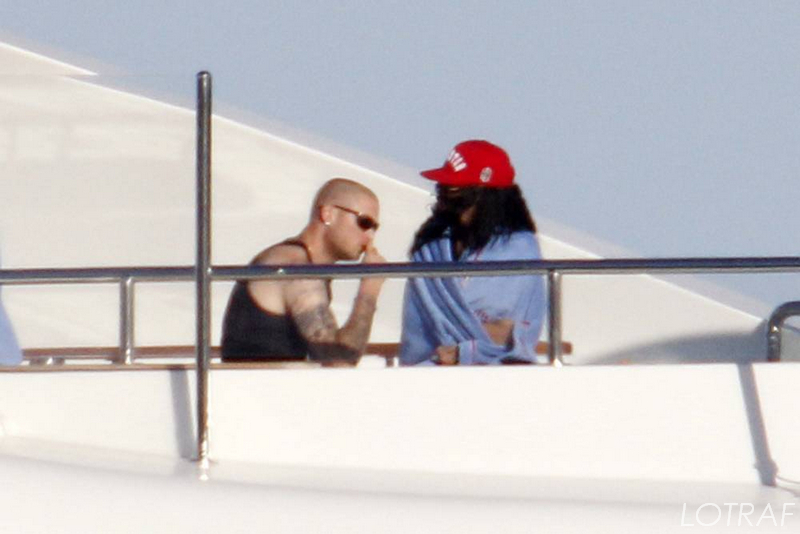 gallery