Fantasia Barrino may be heading down the single mother road after she is rumored to be dumped by Antwaun Cook, her baby daddy, for a reality star.
Fantasia has had a turbulent relationship with Antwaun Cook, who she allegedly stole from another woman.
Just last month rumors surfaced that Cook is leaving the former American Idol winner for his ex-wife.
According to new reports, Antwaun is now dating Bad Girls Club star Oxygen, aka Kendra. The two has several intimate photos on Instagram, which further fuels the rumors.
Fantasia may also confirmed the rumors when she broke down in tears at her recent concert in Trinidad
"The only person who will never leave you is Jesus," she told the audience. "No matter what you've been through, know that you can fly. I have to tell God thank you because he has blessed me. Just when I thought it was all over, he kept blessing me. He's always been there. I made it through because of God. Everything I went through is my testimony."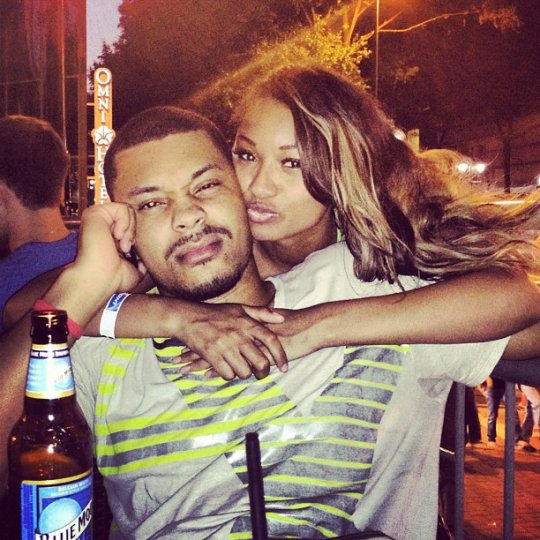 gallery