Rihanna is not the only one who wants Chris Brown and Drake to quash their ongoing beef.
According to rumors, Breezy and Drizzy were both offered a $1 million to end their beef once and for all in the boxing ring.
Celebrity boxing promoter Demon Feldon, the mastermind behind the rumored boxing match, reportedly told the NY Daily billionaire Alki David is willing to foot the bill for the boxing match.
"Obviously they have a grudge," Feldman told the NY Daily news. "It's just three 1-minute rounds. No one will get seriously hurt."
According to Feldman, the boxing match would be sometime around August 25th in Las Vegas, and would be available on pay-per-view.
"I would love to have Rihanna as the ring girl," Feldman added.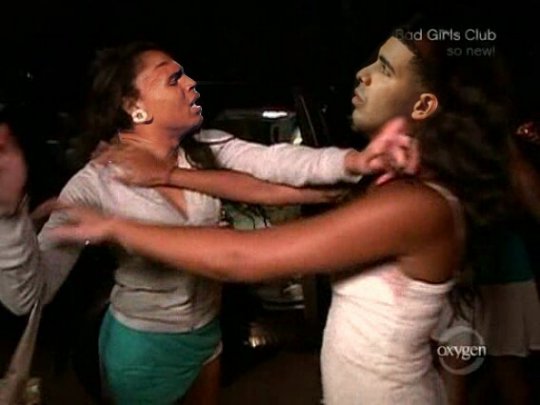 Chris Brown and Drake's beef got ugly earlier this month when a brawl broke out at a New York City club where the two were partying on the same night. Eight people were injured in the bottle throwing incident and several lawsuits were filed. WIP nightclub has since been shut down as a result of the incident.
Despite the rumors, a representative of the "Turn Up The Music" singer claims that they have yet to receive a formal offer.
Sound off below.