Rihanna was spotted having a quiet dinner at her favourite New York Restaurant Da Silvanos with her friends.
Just moments before Drake, Chris Brown and Meek Mill caused a brawl at club WIP in Manhattan, Rihanna tweeted, "Anything u say can be used against u."
Although she was rumored to be in the club when the brawl started, she was spotted heading back to her hotel earlier.
A lot of blame is being cast at Rihanna for the fight, however, she has remained silent since the incident.
Sound off below.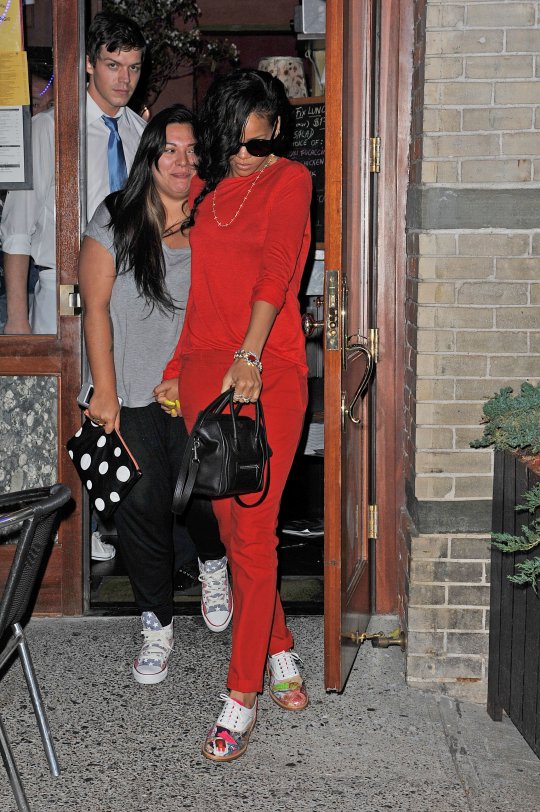 gallery