Rihanna was spotted out in Santa Monica, California late Monday getting some coffee.
The "Where Have You Been" singer throw on a pair of Jordans, shorts and no make-up as she grab a cab to a Coffee Bean & Tea Leaf joint.
While she got her Latte, Rihanna posed with fans and was even given a piece of art from a local artist in the coffee shop.
Rihanna recently announced that she will be moving from Los Angeles to London for the summer.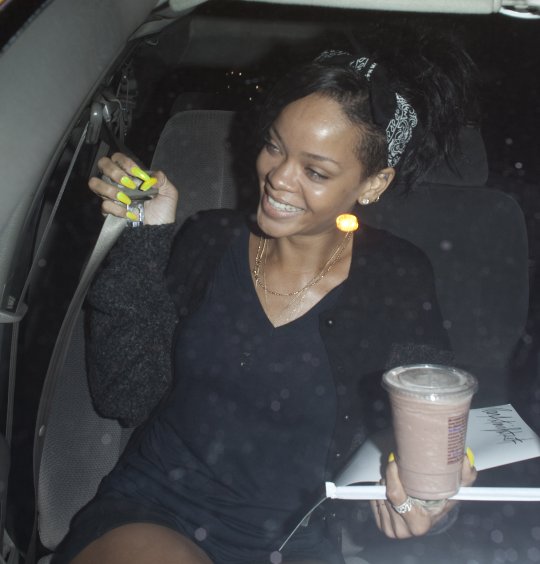 gallery