Nicki Minaj touches down in London yesterday, days after disappearing from Twitter. The Harajuku Barbie was greeted by an army of her barbez as she made her way through the Heathrow airport.
The "Starships" rapper is in the U.K. for the second leg or her Roman Reloaded promo tour. She donned a hot pink fur jacket, snow boots, and star-print leggings.
During her London run, Nicki will appear on "The Graham Norton Show" on Friday, April 20.
Nicki Minaj sophomore album Pink Friday: Roman Reloaded debut at number on the Billboard 200 chart.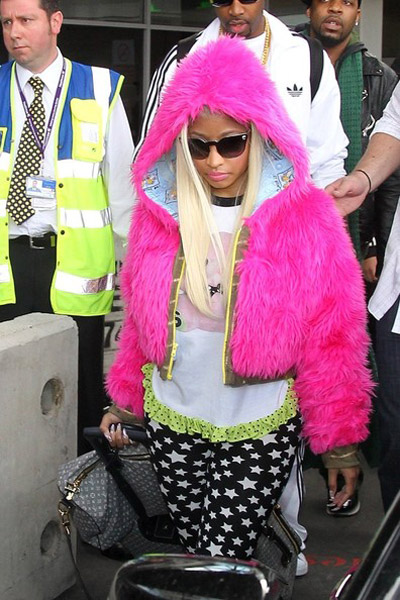 gallery