Rihanna and Chris Brown getting back together maybe more a reality than fiction as rumors of the two hooking up swept the net.
According to reports, RiRi and her ex Breezy have been discretely hooking up for almost a year now. Sources claims the two hooked up in L.A. on several occasions including recently.
"She comes to see him anytime she's in L.A," a source close to Brown explain. "They can't get enough of each other. I don't see it ending well."
"Rihanna loves to live dangerously, and talking to and hooking up with Chris is all part of that," a Rihanna insider said.
Sources close to Chris' girlfriend Karrueche Tran told Perez Hilton that she's "fully aware" of his cheating… but won't break up with him because of it!
The allegations prompted Brown's camp to issue a statement downplaying the cheating rumors.
"He and Rihanna are just friends. He is with his girlfriend, Karrueche, and is not cheating."
Rihanna also tweeted a message about the cheating allegations.
"#TheresNoReason to cheat, there never is. If you're not happy with the relationship then don't be a coward, just end it."
February 8th marks the three-year anniversary of Chris Brown's assault on Rihanna.
Do you think Rihanna and Chris Brown will get back together.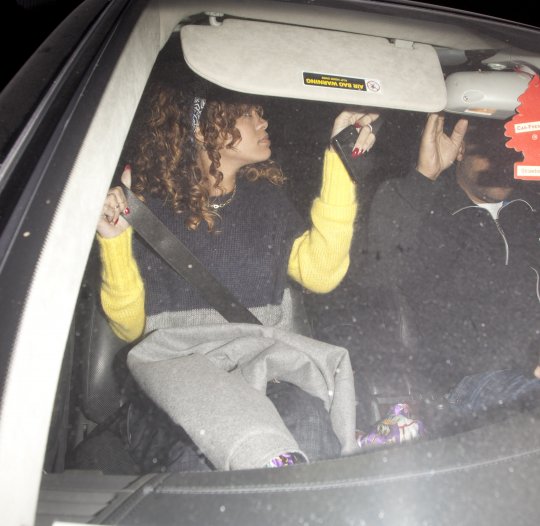 gallery