Kobe Bryant's wife, Vanessa Bryant, has reportedly file for divorce from the NBA star after 10 years of marriage.
According to reports, Vanessa signed papers citing 'irreconcilable differences' on December 1st, and Kobe filed a response on December 7.
The divorce papers were filed at the Orange County Superior Court with Vanessa asking for joint legal and physical custody of their two daughters and spousal support.
"The Bryants have resolved all issues incident to their divorce privately with the assistance of counsel and a Judgment dissolving their marital status will be entered in 2012. We ask that in the interest of our young children and in light of the upcoming holiday season the public respect our privacy during this most difficult time," the couple's publicist said in a statement.
Under California law, all earnings and other property acquired during the marriage is considered community property, which means they will split everything 50/50. Kobe's net worth is estimated to be around $200 million.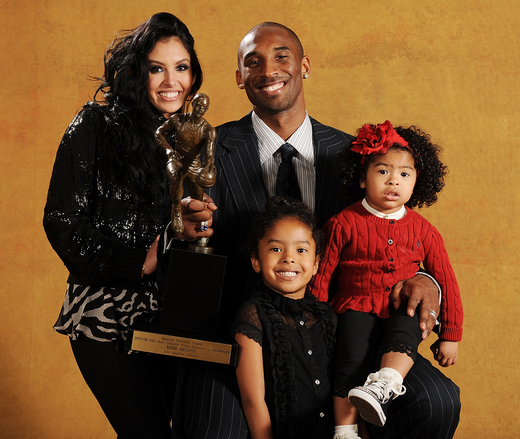 gallery