Birdman lives the flashy life in the video for "Y.U. Mad," co-starring Lil Wayne and Nicki Minaj.
The Harajuku Barbie transforms into the "female Weezy" with blonde dreads, tattoos, and jewelry, and Weezy himself stands out in a furry red ski hat, camouflage-framed glasses.
The Gil Green-directed cut was shot in Miami and features Birdman counting his stocks with Cash Money CEO Mack Maine and the riding in a white Maybach with Minaj.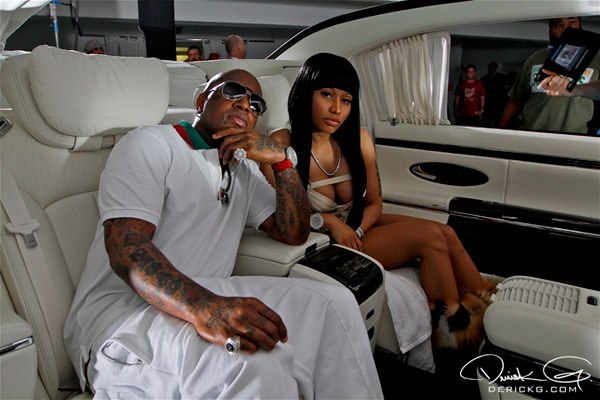 gallery