Libyan dictator Muammar Gaddafi was reportedly captured and killed by rebels today.
According to reports, Evil dictator Colonel Gaddafi was captured cowering in a drainage pipe by a 20-year-old rebel fighter wearing a New York Yankees baseball cap.
Gaddafi's killer Mohammed El Bibi was hoisted onto the shoulders of his fellow NTC comrades and waved Gaddafi's slimline gold 9mm Browning Hi-Power gun in the air in triumph.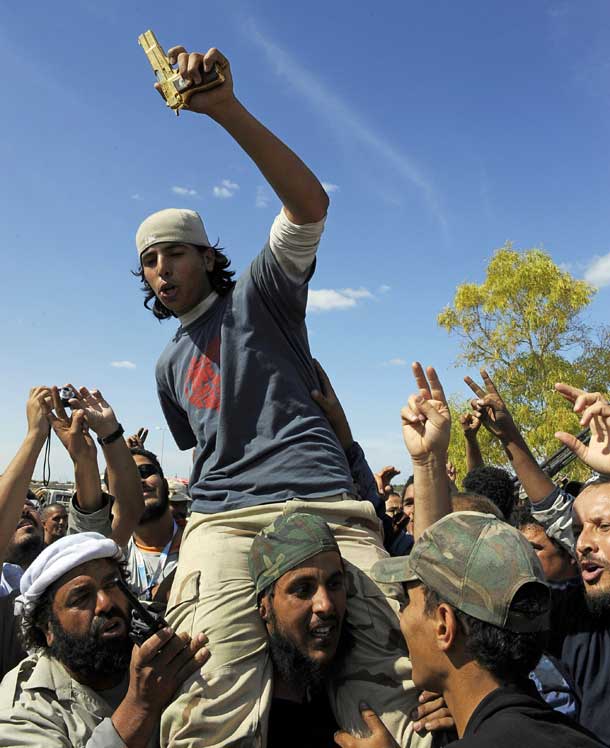 News of his death is now a trending topic on Twitter and several unconfirmed images have surfaced online.
See photos and videos below.
gallery