In a genre dominated by male for decades, female have come a long way in holding their own in dancehall.
When you think of dope female dancehall stars several big name comes to mind include Lady Saw, Tanya Stephens, Patra, Lady G, Nadine Sutherland, Ce'Cile, Spice, Tami Chynn among others.
Dancehall music, the rebellious cousin of reggae, went through periods of highs and lows, but is now back on a steady path upwards, with a slew of female deejays making their mark.
Urban Islandz short list the top 10 female dancehall stars of all time, using available data on album sales, tours, international appeal, social media influence and lyricism.
See full list from 10 to 1 on next page
10. Lady G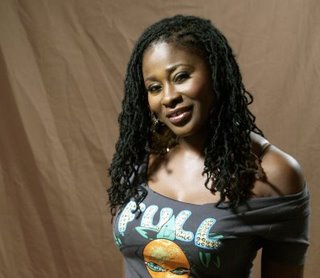 Dancehall veteran Lady G debut the in the late 1980's and was an instant hit in Jamaica. With hits include "Nuff Respect" and "Man A Bad Man" a soundtrack for the 1990's Jamaican film Third World Cop. G was best known for her catchy collaborations with dancehall star and former mentor Papa San. She is a pioneer for female dancehall acts.
9. Ce'Cile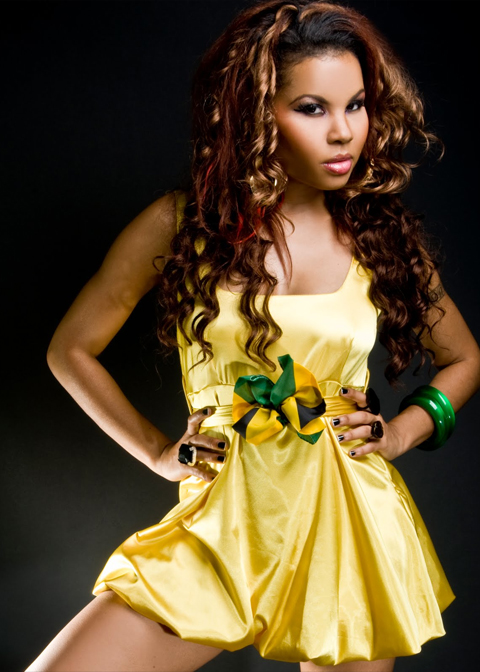 Ce'Cile debut on the dancehall scene in the late 1990's with a raw bad girl flavor. While other female artists was deejaying about s3x, money and cars, Ce'Cile was taking on her male counterparts with some thought provoking singles such as "Woman Ting" and "Give It To Me." In the early to mid 2000's Ce'Cile started to gain international attention with a slew of collaborations and hit singles. No doubt Ce'Cile cemented her place in dancehall history.
8. Queen Ifrica
Dancehall/reggae star Queen Ifrica debut the in the late 1990's but shot to international fame in the mid 2000's with a slew of hit singles and an album Montego Bay. With singles such as Daddy, Far Away and Keep It To Yu Self, Ifrica secured her spot in dancehall history as among the greatest of all time.
7. Spice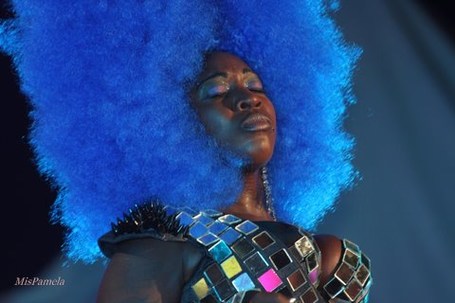 Madhouse Records deejay Spice made her mark in dancehall with a raw lyrical style rivaling that of the likes of Lady Saw. Spice shot to international stardom with her 2008 collaborative single "Romping Shop with Vybz Kartel peaked at number 76 on the Billboard chart. The single have since seen over 7 million views on Youtube. Her 2010 single Jim Screachie was a smash hit, placing Spice on several radio stations across the world. The deejay, who is hailed from Spanish Town, is a major force in dancehall today.
6. Alaine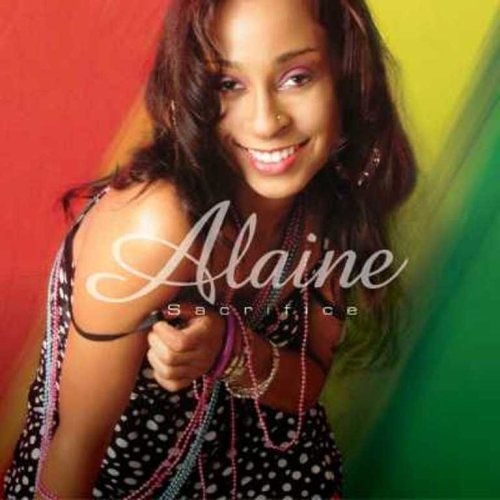 Danehall singer Alaine made her debut in the mid 2000's and has already is a thriving force in reggae. Her debut single "No Ordinary Love" was an instant hit in Jamaica and could be heard on several radio stations across the island. The singing sensation have since release several hits single including "Sacrifice," "Deaper," "You Are Me" and "For Your Eyes Only" featuring Shaggy. Alaine recently launched her own record label, 1Thirty1 Records.
5. Tami Chynn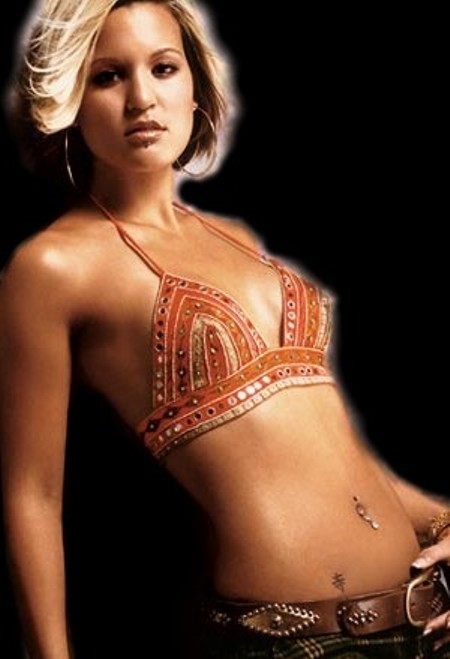 Tami Chynn took the world by storm in the mid 2000's, instantly she became one of dancehall's most commercially successful female artists. She release several mega hit singles including a crossover single with rapper Icon called "Frozen." She was eventually signed to Akons Konvict Muzik label, where she release an album and several hit singles. In September 2008, she starred in a Pepsi commercial alongside Verne Troyer, T-Pain and Shaggy[21] and made a cover of Kung Fu Fighting for the commercial which is based on Kung Fu.
4. Nadine Sutherland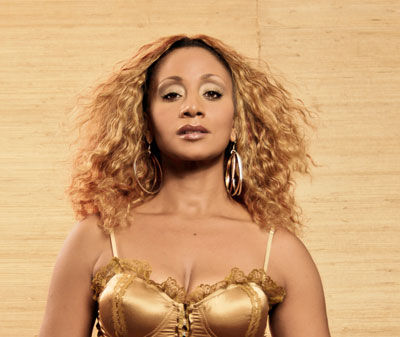 Nadine Sutherland is a pioneer for female deejays in dancehall, making her stage debut at the age of nine as a winner of Jamaica's popular Tastees Talent Contest. International reggae superstar Bob Marley, signed her to his Tuff Gong label while she was still an adolescent. Nadine went from being known as reggae's "Teen Queen" with hits like "Starvation" and "Until" to garnering international acclaim as the co-lead on dancehall anthems "Action" and "Anything for You" with Snow. Nadine go down in dancehall history as one of the greatest of all time.
3. Tanya Stephens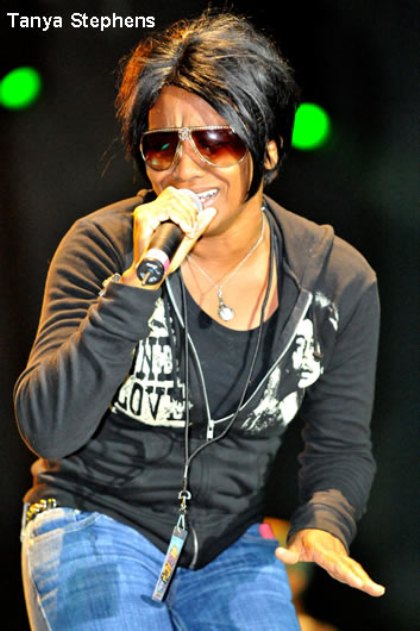 Tanya Stephens debut the dancehall scene in the mid to late 1990s and is most known for her lyricism that rivals her male counterparts. Stephens Stephens hit single "Yuh Nuh Ready Fi Dis Yet" was featured on the Reggae Gold 1997 compilation album. She later gain international recognition for her singles "It's a Pity" and "These Streets." Her album Rebelution was released in August 2006, and the first single "These Streets" was a number one hit in the Caribbean staying on Tempo's Chart at number 1 for more than 4 weeks. The album was totally sold out in Jamaica and other parts of the Caribbean. The track "Rosa" is a tribute to Rosa Parks. Tanya sets herself apart from other female artists with her socially conscious lyrics. Tanya Stephens earned her place in dancehall history.
2. Patra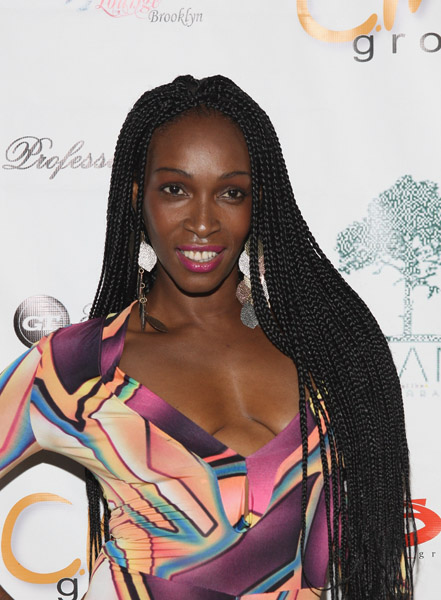 Patra made her debut in the late 1980's with the stage name Lady Patra. Patra is arguably dancehall's most commercially successful deejay with several singles featured on the Billboard Hot 100 chart. She first made an impression on the US charts as a featured singer on the Shabba Ranks song, "Family Affair," which hit #84 on the Billboard in 1994. Her first solo recording, "Worker Man", peaked at #53 later that year on the Hot 100, reached the Top 20 on the R&B chart and #1 on the U.S. Dance chart. Her second single, "Romantic Call" (#55 U.S., #21 U.S. Dance), was a collaboration with emcee Yo-Yo. Her debut album Queen of The Pack (#1 on the Reggae albums chart) also featured the hit single, "Think (About It)" (#21 U.S. Rap, #89 U.S. R&B). Patra is one of few dancehall stars, both male and female, with multiple singles featured on the Billboard chart. No surprise Patra goes down in dancehall as one of the greatest to do it big.
1. Lady Saw
There is no surprise Lady Saw is regarded as the dopest female dancehall deejay of all time. Her achievements and accolades is long and wide. Saw began performing with sound systems at the age of fifteen, but made a name for herself with her s3xually charge lewd lyrics in the early 1990's. Lady Saw is a pioneer for raw explicit music, paving the way for several female in dancehall and influence many in hip hop such as Lil Kim and Foxy Brown. Lady Saw received a triple-platinum certification from the R.I.A.A. for "Underneath It All", her 2003 collaboration with No Doubt, which peaked at #3 on the Billboard Hot 100 chart. Lady Saw is the first female deejay to win a Grammy Award and to be certified as a triple-platinum artist and is also the first female to headline dancehall shows outside of Jamaica.
Lady Saw is hands down the dopest female deejay of all time in dancehall.
Your comments below