Since they've gotten serious, hip-hop lovebirds Wiz Khalifa and Amber Rose are always posting smoochy pics, and tweeting about their love for each other.
The "Rolling Paper" rapper yesterday posts pictures of his blonde bombshell on his Tumblr. In the photo, Khalifa was on his knees, in the "will you marry me" position.
Wiz captioned the flicks, "I can't say it or show it enough how much I love this woman."
More photos on next page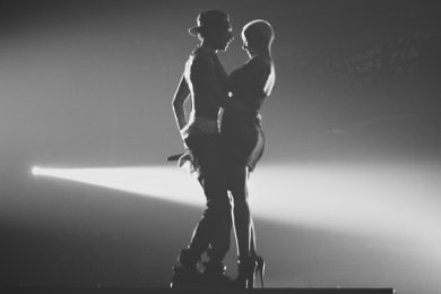 Put a ring on it
While Wiz was blogging, the blonde bombshell was tweeting about tattoos.