Justin Bieber and Selena Gomez are becoming showbiz favourite celebrity couple.
The two can barely stop touching each other as they relax in Maui and the couple were seen kissing in the surf.
The 17-year-old has whisked Gomez away for a romantic holiday in Hawaii after their date to the Billboard Music Awards last weekend.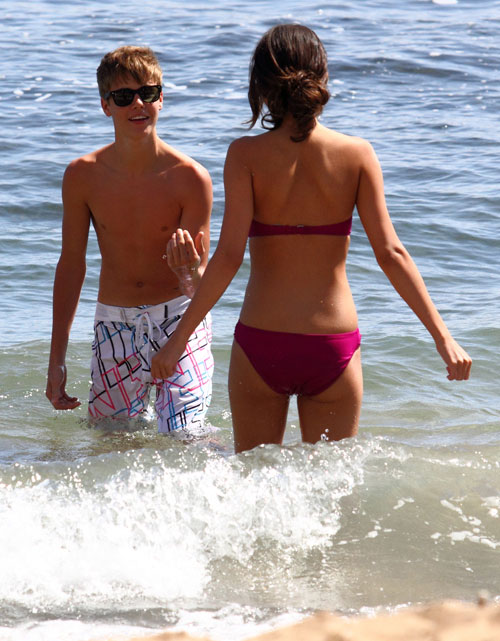 While they come across as if things are getting steamy between the couple, we should add that it has been reported that both of their parents are accompanying them on their romantic getaway.
Click image below to view larger.
gallery columns="2″]