. ..
Just like he did for Clarks, Vybz Kartel has cause a mad rush for Cake Soap in Jamaica since the release of his hit single of the same name.
Some exclusive rumors reaching Urban Islandz ears are that the Gaza's owned Vybz Kartel is planning to start distributing his own branded version of the iconic Blue Bommer soap.
Our insider at the Gaza Empire told us that Vybz Kartel who is an aspiring entrepreneur in Rum and Condoms, sees a lucrative opportunity in Cake Soap.
"Memba seh everything Di Teach seh turn religion, him seh clarks and a pure clarks a wear, him seh T-Shirt and a pure T-Shirt a wear, not to mention Street Vybz rum," the source told us.
The name for the soap was not release by the source nor did anything regarding the launch date.
What do you think the name of Vybz Kartel Cake Soap will be?… Vybz Bommer… Gaza Cake Soap.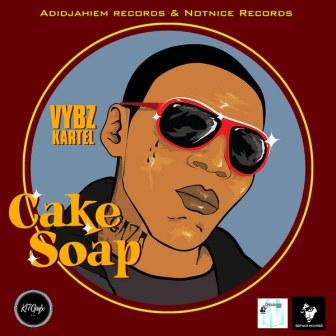 Comments below