. ..
Barbadian pop princess Rihanna recently revealed that she has rejected offers from Playboy and has claimed that she won't pose nude for money but unless she wants to.
The 'Only Girl (In The World)' singer is sitting at number one in the U.K. and U.S. with her latest singles and has been criticised for exploiting her sexual images to sell records.
In an interview with Angie Martinez, RiRi said: "I got a few offers to do Playboy actually. They want to pay you to be naked on the cover. If I'm gonna take my clothes off, it has to be in a classy way and my will, not a cheque. I wouldn't take any money to do that."
Meanwhile RiRi and Nicki Minaj had there moment at this year's American Music Awards last Sunday night in Los Angeles.
Rihanna was obviously grabbing Nicki Minaj Assets while she was presented with the award for Favourite Female Artist.
See image below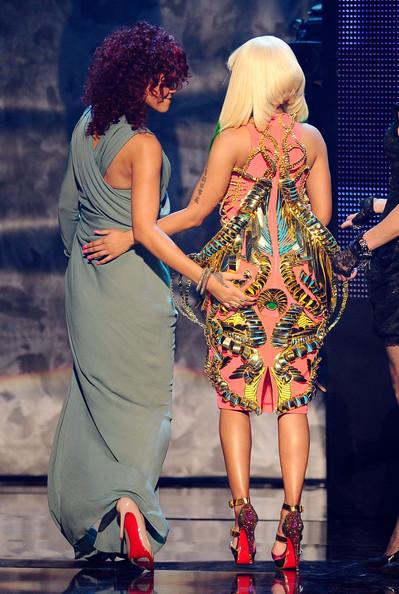 Your comments below