Zeus reality TV star Chrisean Rock says she's moved on from Blueface and is dating someone new.
The "It's A Vibe" singer sat down with Cam Newton on his podcast Funky Friday, where she spoke about her relationship with Blueface and her biggest skill- knowing how to please her partner.
According to her, she was seeing a new man after breaking up with Blueface less than a month ago. "I like this boy I'm talking to but I don't really know. I just started talking to him." She said.
Blushing when asked if she and the new man spoons, Rock revealed that they were not intimate but had gotten close. "We just talking, we haven't f***ed or nothing. We pray, we chill, we cuddle," she added.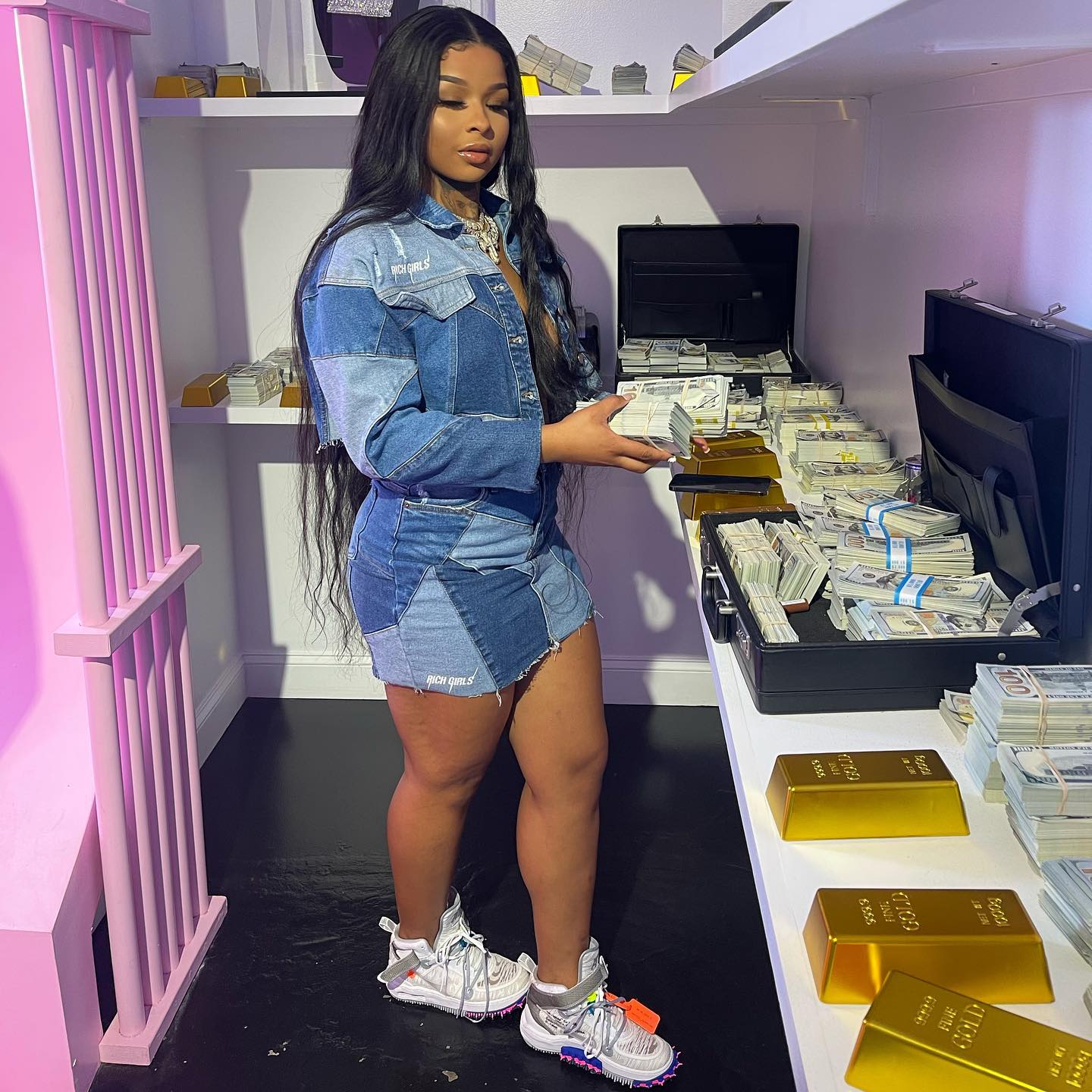 Rock also said that she hasn't been on a date yet because she was because she was busy working, but she planned to go on a date after she returned to Los Angeles.
"No, I haven't been on a first date, we was supposed to go on a date after this, I've been busy working but I'm gonna go on a date when I get back to L.A," she said.
Chrisean Rock's fans were confused in the comments as they questioned whether she would already be entertaining a new man and cuddling but hadn't even been on a first date.
"Y'all spoonin' and cuddling and haven't been on a date? Alright then," one fan wrote. "If a n***a got time to cuddle he has time to take you on a date! The BEDROOM SHOULD NOT BE Y'ALL FIRST TIME CHILLING TOGETHER LADIES," another fan said.
Others did not believe her with one fan writing, "I feel like she's lying to trigger Blue and what happened to the baby that's on the way? See, she's a pocketful of lies."
In the meantime, the show also had some very cringy trivia questions, with Cam asking her to reveal something that nobody else knows about her.
"I know how to f***," Rock said, clearly disappointing some of her more keen fans who expected her to have a deeper answer about herself.
Cam Newton having a debate about double standards with Chrisean Rock on his podcast ? Thoughts ?? pic.twitter.com/e3kcASFCdH

— 2Cool2Blog (@2Cool2Blog) November 18, 2023
Chrisean Rock and Blueface broke up over the summer, mere weeks before she gave birth to their son Chrisean Jr., whom she welcomed in September. The West Coast rapper was not present for the baby's birth and has even raised questions on whether or not he is the biological father.
Blueface has since moved back in with his longtime on-again off-again girlfriend, Jaidyn Alexis, and gotten engaged to her. The rapper also helped Alexis launch a budding career in music, which has been gaining traction and landing her a record deal.