Karlissa Saffold, the mother of Rapper Blueface, is threatening legal action against Chrisean Rock if she doesn't have access to her newest grandson.
Saffold on Tuesday claimed that she has sought legal representation to see what her rights are as a grandparent in relation to an unnamed grandchild, which many deem to be Chrisean Rock's child. It's the first time that Saffold seems desperate to be a grandmother and wants to be a part of Chrisean Jr's life.
The baby was born more than two months ago, but the drama between Rock and Blueface has been unending as they fight over the paternity of the child, his absence at the birth, and even his presence in the child's life.
Now, Saffold believes she has some kind of legal right and says she has spoken to lawyers about it.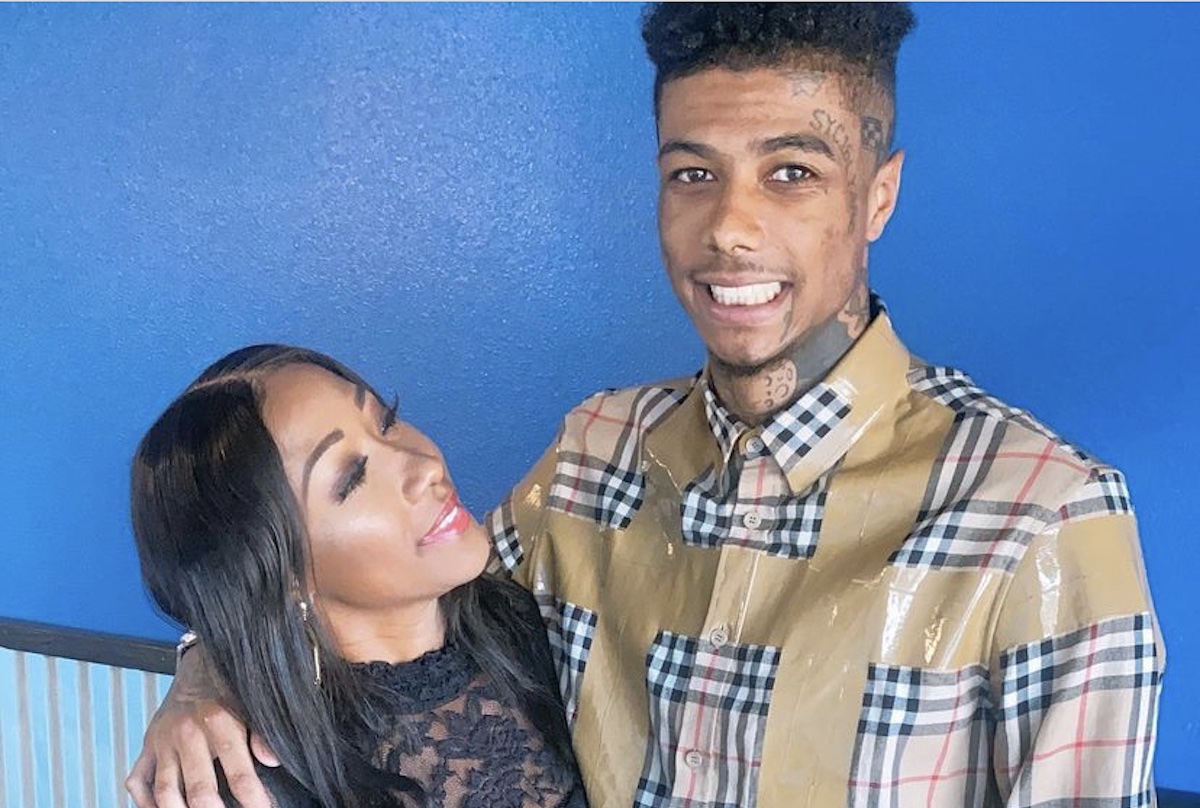 "I know I got rights. I've been talking to the white people about it, don't worry about it at all," she told fans in an Instagram video posted on Monday.
"If they deny me we'll take the next steps and whoever needs to see what this process is like, you will be able to figure it out for yourself because imma share all of the process and paperwork," she said, adding, "So you can go back and tell then muthf**kers da momma is coming."
She also seemed to send shots at Chrisean Rock, whose child is the only one she hasn't met.
"You go and tell them muth**kers I didn't bend over backwards and raise my mfking kids to be denied my bloodline. You go tell them mfkers da momma coming. That's what you go tell them and don't tell me I'm not sincere cause bitch I got kicked in my mfking head about mine. Tell me what you did about yours," she said.
Saffold claimed that she was kicked in the head by Chrisean Rock, but she is "riding till the wheels fall off" as she stakes a claim on her grandson.
Chrisean's son has only met his father so far, but the "It's A Vibe" artiste is raising the baby on her own after claiming that Blueface has refused to financially support the child or be a part of his life.
Blueface mother threatens legal action if she doesn't get access to her grandchildren https://t.co/GGp4NQAuZO pic.twitter.com/DMLh0h1tUX

— Urban Islandz (@urbanislandz) November 8, 2023
While Saffold is convicted in her stance, her being a grandmother does not give her automatic rights to her grandson. According to family law in California, the parents of a child can grant or deny access to a grandparent. In most circumstances, where the parents don't live together, the grandparent may be able to see their grandchild during the time they are with a particular parent. As for petitioning the court, this can only be done once there is a case open between the parents when they can file a joinder as an interested party. However, Blueface has not filed for custody or wants the child.
Chrisean Rock has also made it clear that she is not letting her son be around Blueface and his baby momma Jaidyn Alexis. She has also said in the past that she is not letting her child be around Karlissa, who, along with her daughter Kali, tried to jump her more than a year ago.
Chrisean Rock recently celebrated her son turning two months, and the reality star also seems to revel in motherhood, sharing an emotional post on Tuesday.
She has not yet commented on Saffold's statement.