Chrisean Rock has claimed that she and Coi Leray are not on good terms because of an incident between them over rapper Blueface.
Rock and Blueface share a baby boy but broke up shortly after his birth. It seems that both are on press tours to talk about their rocky relationship, which at times included violence against each other.
In her latest interview with Jason Lee, the artist revealed that she and Coi Leray fell after the former reached out to collaborate on new music. However, Rock claims that Coi was just trying to get at her "Thotiana" rapper ex and was trying to use the collaboration as a ruse.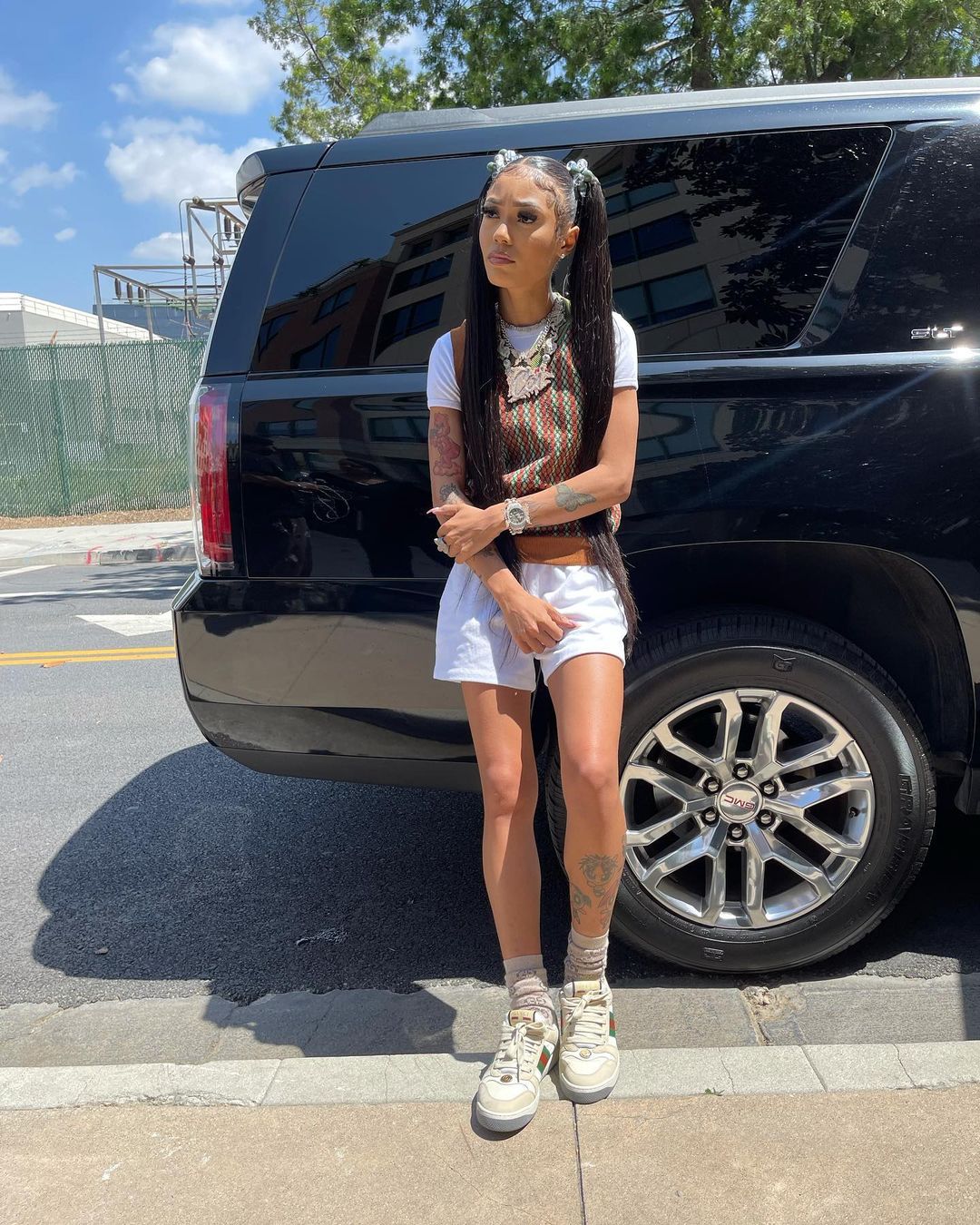 Around the 2:01 mark, Jason Lee claims that Coi Leray was upset when he interviewed Chrisean Rock and Blueface nine (9) months ago. Chrisean chimes in and says that Coi is fake and wanted to "bag" Blueface. "I thought she wanted to do a collab with some music, but really she was just trying to out me out the plan and bag my n***a and some bull s**t," she began.
Chrisean Rock added that she did not mind Coi Leray wanting Blueface back because she knew he didn't want her.
"I'm like, 'You can have [him], I just want the verse… Blue didn't want her," Rock said, adding that the verse is still with Wack 100's studio. She added that they were able to meet up and record the track but they "fell out because she wanted what she wanted. She had a hidden agenda when she hung out with me."
"It's no bad blood. When I seen her I was with GloRilla and GloRilla was telling her security I'm ready to come out there I'm with Chrisean – everybody already know we don't f**k with each other and I'm pregnant but it is what it is. It'll go down if it's gonna go down so she said f**k the security, bombard the security, she in everybody face. She said 'Hi everybody, what's up glo' so everybody know we not cool and I'm pregnant…you can ask anybody that's standing right there, I took out my phone, Imma buy a new one, and threw that b**tch in her face," Chrisean said.
The incident reportedly happened around June. Rock says she was upset after Coi looked at her "smiling and popping gum." Chrisean Rock also claimed that Coi was getting clout from being mentioned by her. "Nobody talking about her…you just put her back on and making her trending," she claimed.
Coi Leray has not reacted to the comments by Rock.