Blueface is living up to his smash hit single "Thotiana."
The Los Angeles rapper made a revelation on Thursday that stunned his fans when he claimed that he slept with at least 1000 women in the past six months. If you do the math, then that's 5-6 women per day an average for every day for the past six months. Blueface wasn't referring to himself when he recorded his breakout hit "Thotiana," but now his fans think that it goes directly towards him if what he said is true. There are no reasons not to believe him because he just came out of a relationship with two women, one of whom was his baby mama.
Blueface sat down for an interview with Big Boy Neighborhood, where the radio host asked him about his promiscuous behavior. Big Boy asked him, "How many females you think you knocked down in the last six months?" It didn't take long for the rapper to responded saying, "Probably like a thousand."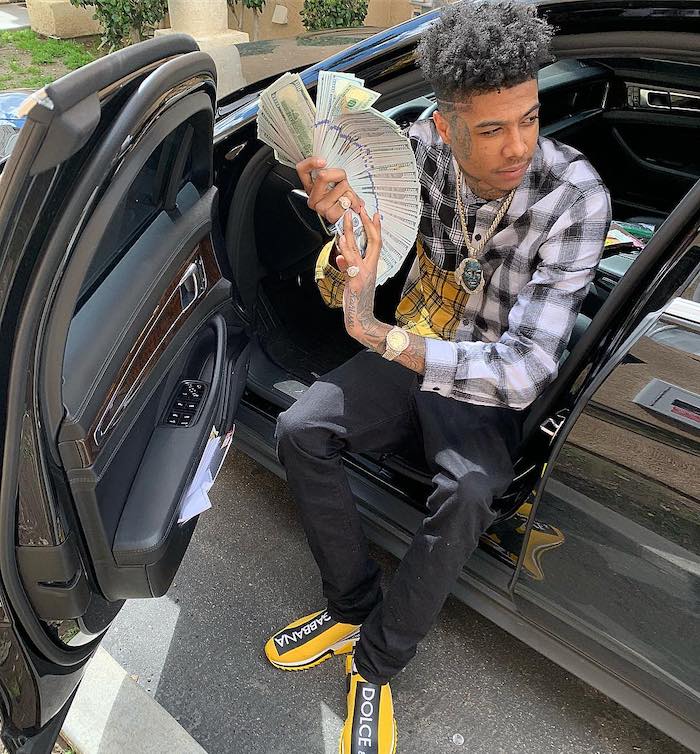 While he might be seeing his stocks going up with his male fans, his female fans are fuming about it. He revealed that he regularly gets down with several women at once, including as much as five. As I said before, the math says he would have to be doing 5-6 per day to reach a thousand in six months.
Fans are sharing their reactions on social media with some folks questioning how is it possible for him to clock 1000 in six months. "Y'all drag Black Chyna for having 1 man every 6 months but crickets over a boy sleeping with 1000," one fan wrote.
Lirisc wrote, "City boyz down 1000 points for sure and Big Boy should of asked when was the last time he got tested after that. Men, value yourselves as well."