Davido's wife, Chioma Rowland, has been released from the hospital with their twins, who were reportedly born this week.
Davido's father, Nigerian billionaire Adedeji Adeleke, was the proudest grandfather as he showed off the infants on Friday after Chioma was released from hospital. The mother of three was seen holding both babies across her hands while sitting in a wheelchair as medical staff prepared to help her into the waiting luxury car. Davido is also seen proudly beaming at his wife and new children.
The latest addition to the Adeleke clan is a blessing that comes following the passing of Davido and Chioma's first child, Ifeanyi. The boy died in October 2022 at his family home, reportedly from drowning. At the time, he was being watched by babysitters and caretakers at the home but was later found in a pool on the family property.
Both Davido and Chioma have been out of the spotlight since the child's death, but now many are celebrating their double blessing, including family members who turned out to meet the twins and assist the mother as she is discharged from hospital.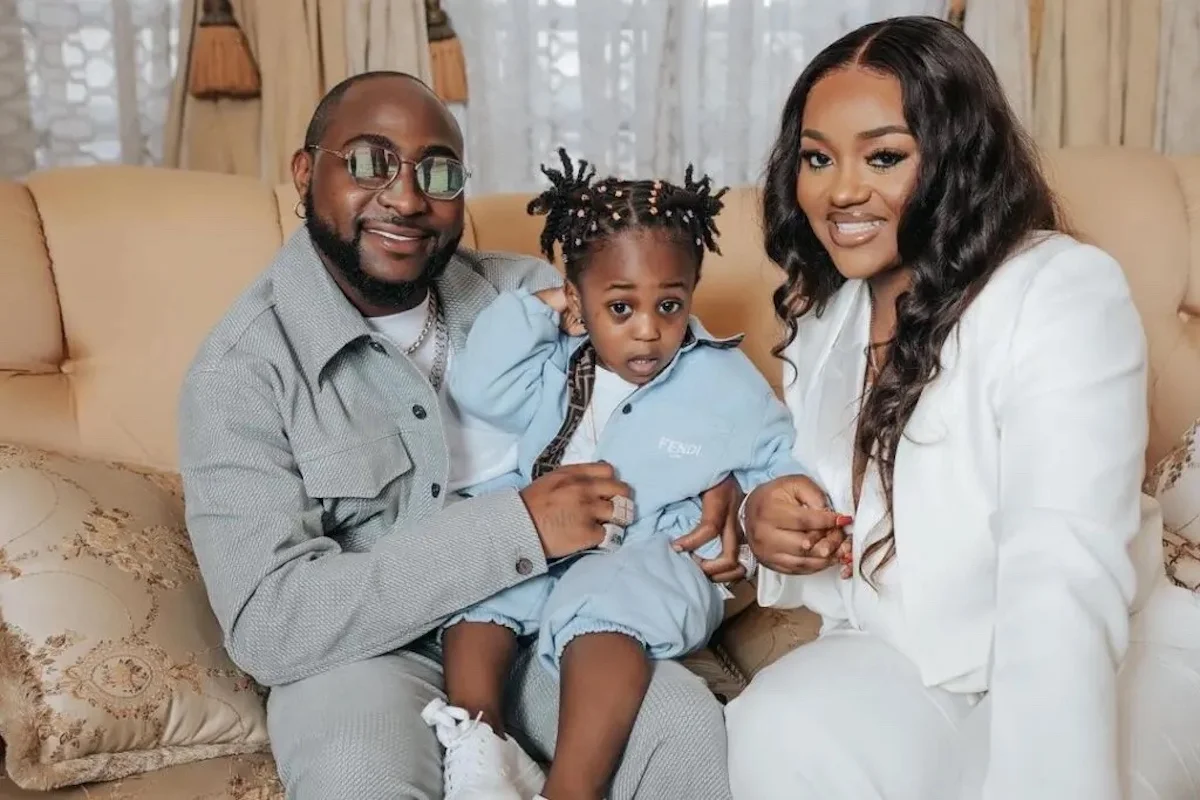 "Grandpa is the photographer. Hello Atlanta, hello world, we're having our first car ride in Grandpa's (car). First ride is a Bentley," the proud grandfather said as he pawned the camera to the royal blue car, which is outfitted with two infant car seats in the back.
"Hello hello, come on in," he says as family members move to help the young mother put the children in the car. Davido is also seen helping to fix one of the baby's caps as she re-swaddles the other baby.
It's unclear the sex of the children, but one is seen wrapped in a pink blanket while a smaller looking twin is wrapped in a blue one.
News of the pregnancy was only confirmed this week after it was shared online that Chioma had given birth to twins. On Instagram, Davido seemingly expressed faith amid his ongoing travails. "Tell your storm how big your God is," read a post reposted by the Afrobeats artist. Chioma also posted a video of her leaving the hospital, writing, "God is marvellous [red heart emoji]."
Davido and Chioma hold twins while leaving the hospitalhttps://t.co/kWweHY3jVS pic.twitter.com/Cf1zgL35pv

— Urban Islandz (@urbanislandz) October 13, 2023
Davido earlier this week also celebrated the arrival of the babies. "Gonna be the best week of my life … Amen," he wrote along with the prayer and feeling loved emojis.
In the meantime, fans left congratulatory posts for the couple. "When God replaces , he does it with style," one fan commented.
"For Davido's father to personally create the video, this holds significant happiness. Congratulations to their family," another said.