Davido and his wife Chioma Rowland reportedly welcomed a pair of fraternal twins on Monday, almost a year since their first child, Ifeanyi Adeleke, died from drowning.
On Tuesday, several Nigerian news outlets reported that the couple welcomed a boy and girl in the United Kingdom. Neither of them has confirmed the new additions to their family, but a photo showing Chioma lying in a hospital bed next to Davido before giving birth is circulating online, with her referring to the Afrobeats singer as "Daddy of the Year."
Davido may have hinted at his wife's going into labor as he posted identical messages on Saturday and Sunday of this week. "Gonna be the best week of my life… Amen," he posted along with the prayer and feeling loved emojis.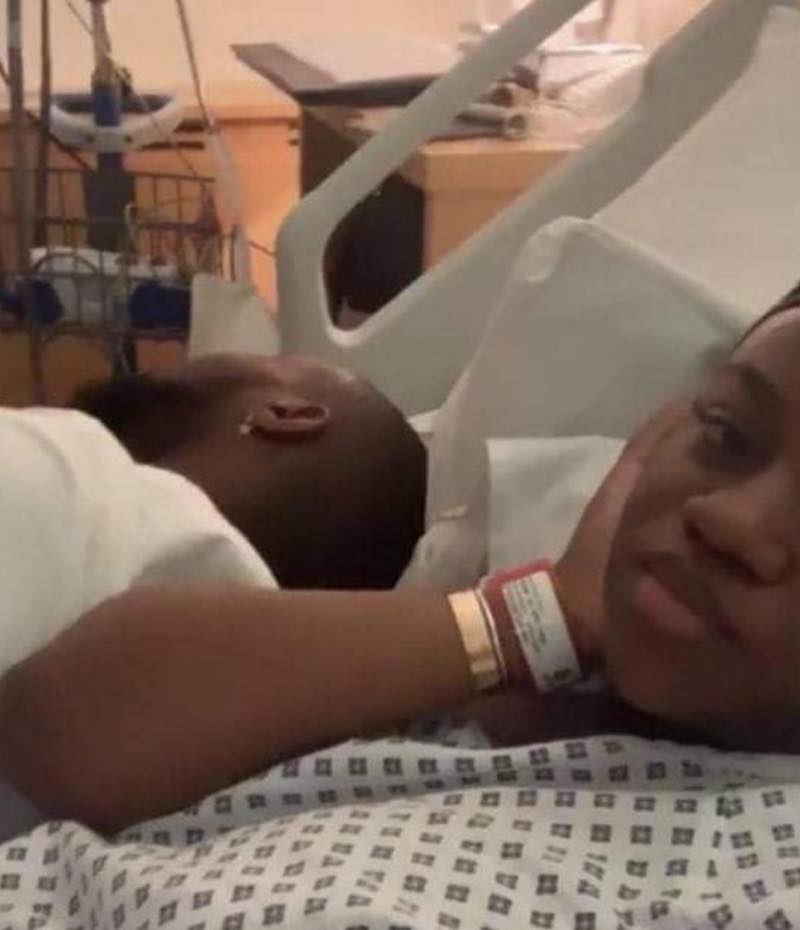 The expansion of his family comes amid reports that several other women might also be pregnant for him. Back in June, an American influencer named Anita Brown claimed that she was pregnant for the Afrobeats singer and even went as far as doing the pregnancy test on Instagram Live and showing updates of her growing stomach.
Brown claimed that she was unaware that Davido was married and revealed text messages where he allegedly begged her to have an abortion. The woman claimed that she was not aware that Davido was married.
"This married man narrative that y'all are dragging that I am going with a married man, no, cut it out, I did not know that he was married. On God. Go to his page, does it look like he's married? I'm confused. Rest in peace to the child like people knew about the baby but nobody knew he got married. I'm an American, nobody knows," she said on Instagram Live.
In recent updates, it seems that Brown is no longer pregnant, or maybe she was never pregnant to begin with, as she posted updates on her Instagram page showing her drinking alcohol and her stomach looking very flat.
On Threads, she seemingly reacted to news of Chioma's twins being born.
"If she said she doesn't care to have children at the moment & she doesn't care at all. Why would she be mad or any negative emotion towards others having children?" she wrote.
In other photos shared on her Instagram account, she also uses a Louis Vuitton scarf to cover her stomach area.
There are reports that she may have lost the pregnancy and later apologized to Chioma for being abusive towards her at the height of her affair with Davido.