"Tequila Shots" is the latest collaboration between Vybz Kartel and Popcaan as the duo adds rapper Fivio Foreign to the record.
Vybz Kartel and Popcaan are back to making music together after years of having an estranged relationship. In July this year, the two dancehall titans released their first collaboration in a decade, "Dull Colour," a bouncy track produced by Aiko Pon Di Beat.
Now the two link up with New York rapper Fivio Foreign on the new track "Tequila Shots," a production of Unruly Entertainment and Young and a Dweet. Foreign was in Jamaica over the summer with Popcaan recording new music and "Tequila Shots" is one of the tracks out of that recording session.
The music video was shot in Kingston around Popcaan's 35th birthday. The cut saw the Unruly Boss linking up in the streets with Fivio as they embarked on a night of fun with the Unruly crew and plenty females. Part of their stop was at a club in Kingston where Poppy received the royal treatment. Starr Dawkins also makes a cameo in the music video partying with Popcaan, Fivio Foreign, and the crew.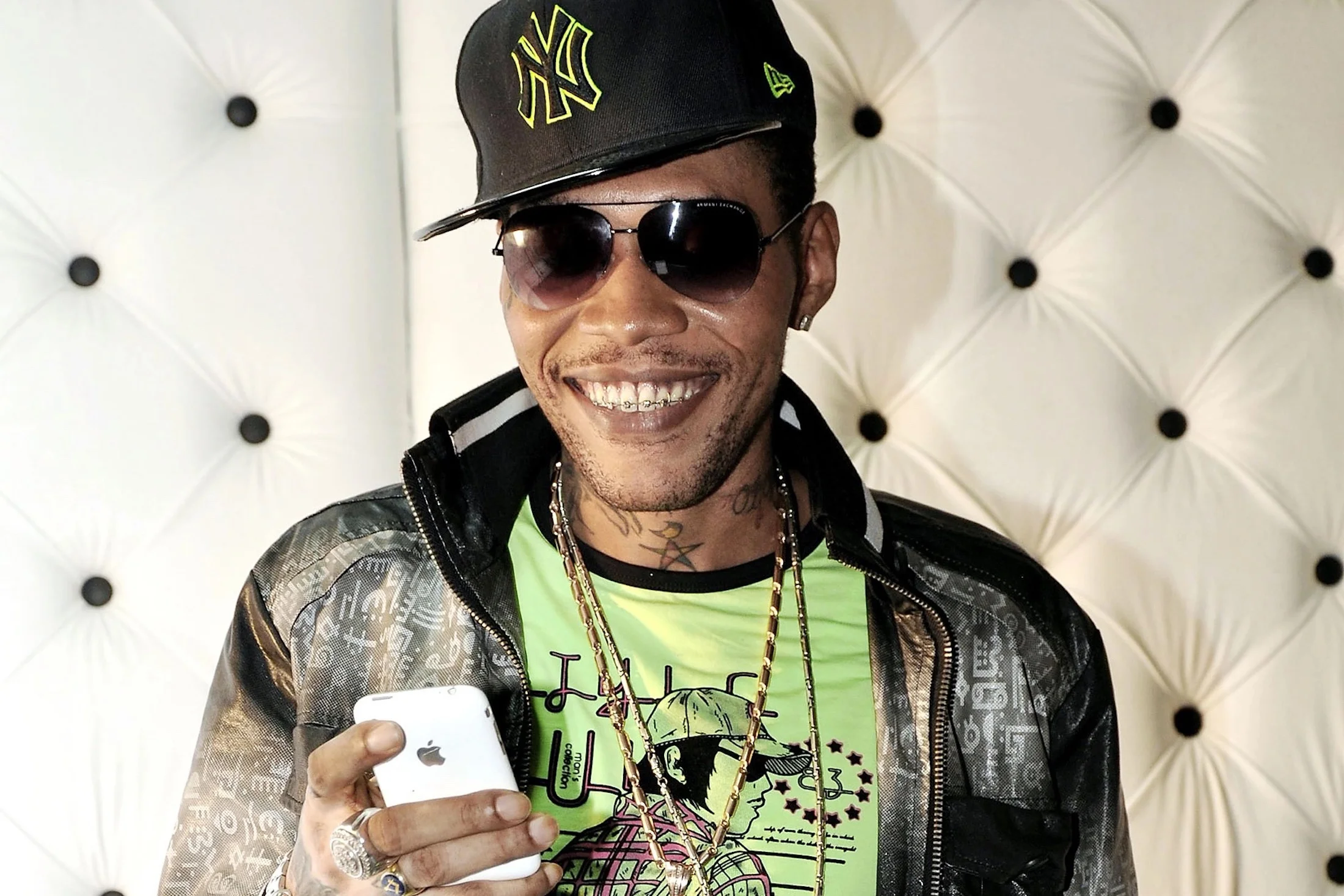 "Tequila shots with a little piece a lime/Love how the gyal them a bubble and a whine up/Touch e highway, bare spaceship line up/Watch how you talk, pu***, you will get bines up/Fresh pair a Nike, me no beat no designer," Popcaan deejays.
"She only like me when I'm drunk so I g?t deady for it/I mix the perky with th? liquor, now I'm ready for her/I see them niggas in this party, I'ma let it off," Fivio raps.
Vybz Kartel delivers a catchy verse in his signature flow. "Gaza man big, bad and tough/Boy them nuh a fi rate us/From me born up a Jubilee/Me a star, so me shine, so me fully clean/Have me own key like bully beef," the incarcerated deejay sings.
Popcaan and Fivio Foreign have been friends for years, and we all know the Unruly Boss is a student of Vybz Kartel, so the collaboration only makes sense. Fivio previously showed love to Vybz Kartel on Instagram when he shared a clip vibing to the dancehall legend's music last year.