Bounty Killer says his long awaited album King of Kingston is shelved indefinitely due to label issues, but the dancehall legend team up with Baby Cham and Dave Kelly for a joint EP.
Bounty Killer says he's planning to release a "full-body" Reggae project as he reveals that his King of Kingston will be delayed due to some issues with his label. The artiste is hoping that his current EP Time Bomb will 'warm up' fans as they await his next body of work.
While on the State of Dancehall podcast with Gaza Uncle and DJ Everlina, the artiste revealed that he is now promoting his joint EP' Time Bomb' with Cham. The EP was released on September 22, which Bounty said is to tide fans over since they have been waiting two decades for a new album from him.
"The album got pushed back. Next week Friday' Time Bomb' EP ah drop. King of Kingston is in the oven," the artiste said, laughing.
"Aye sah, things never work out with the label. I guess Ghetto Youths International never ready for Bounty Killer yet because my ting is on a different level. After over 20 years of doing an album, my ting can't come average and normal. If it's not gonna come extraordinary on the level it's supposed to be [then] leave it alone make it gwan stay inna the oven," he said, starting at the 55:33 mark.
Ghetto Youths International record label, owned by Bob Marley sons Stephen, Julian, and Damian, has not commented on the album's production.
Bounty Killer hinted at some of the issues with the album, noting that "I'm not rushing. In due time I will put it out but I'm not rushing cause 20 years now mi nuh do nuh album so why mi a force fi guh put out album now wid di wrong agreement? Mi is a man weh nuh rush fi do tings. My ting has to be proper."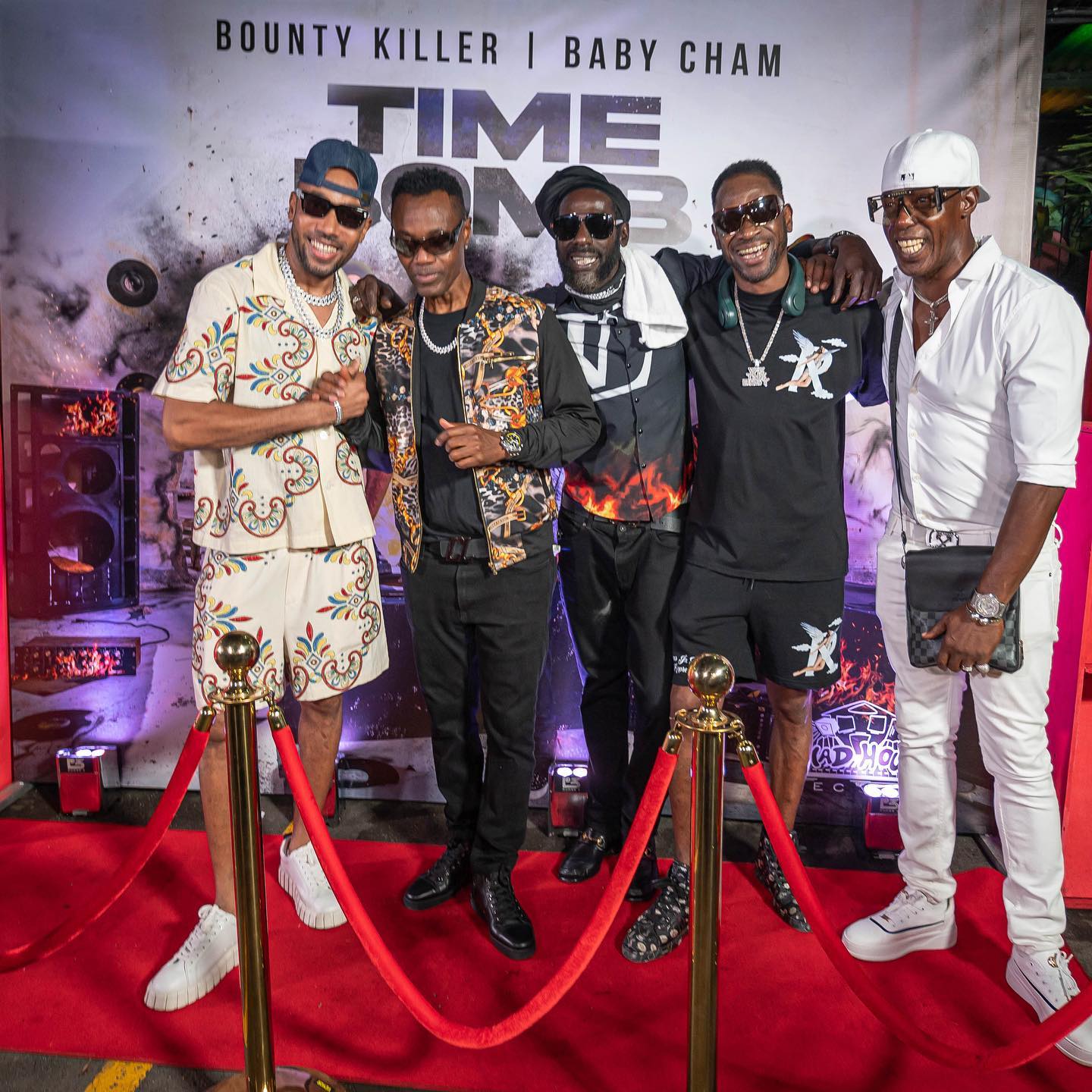 However, Bounty says fans can "warm up" with his 'Time Bomb' EP, and come next year, he is focusing on releasing his first-ever reggae album, which will feature around 15 songs.
"I've never done a reggae album inna mi life. Straight reggae album and then mi consider King of Kingston if me want put it out but all ah the big murder collabs mi ah pree mi have them dem put down same way," he said.
As for the reggae album, it's set for release next summer, Bounty Killer said as he revealed his love for reggae music and him having done many reggae tracks over his career but never a solid reggae album.
"Collaborations will always be in my album. I'm not doing no album by myself. You have to explore and intervene in different genres…it has to be a few collaborations," he said, noting that he has a song with Marcia Griffiths, Richy Stephens, Jah Vinci, Olaf Blackwood, and others on the reggae album.
He added, "Reggae is always an international thing, reggae was never a local thing. Anuh Jamaica reggae get its praise… and Jamaicans don't know the value of reggae cause Jamaica nah play reggae like reggae should be played."
"Reggae hardly play inna dancehall and when dem play reggae, like reggae fi warm up party… who tell you say reggae a warm up music?" the artiste said as he bashed DJs for not playing it more during parties.
Time Bomb EP
In the meantime, a release from the artiste says he and Baby Cham are reuniting for another body of work with their latest EP. This comes on the heels of their 1999 timeless classic hit song "Another Level" and their recent collaborations with "Blood Clxxt" and "Slow Motion" featuring Dexta Daps.
The EP is a celebration of the 30th anniversary of Madhouse Records and features seven (7) tracks featuring collaborations with the likes of Dexta Daps, DJ Idris Elba, and veteran producer Dave Kelly.
The EP was reportedly in the works before the pandemic, Dave Kelly said in a statement to Urban Islandz.
"My main goal while creating this masterpiece was to create music that would reflect our growth as individuals. While demonstrating how we've evolved musically, but remain authentic to everyone involved. And hopefully, deliver something that our original fans will love and enjoy, and maybe inspire both the previous and new generations of artists and musicians," said Kelly.
Baby Cham also said of the EP- "Working with Bounty Killer with Bounty is always a blessing. We have been in the studio with him since I was a boy, before I was a professional, I have been in the studio like a fly on the wall, or like a sponge soaking it up, absorbing and learning".