Baby Cham and Dave Kelly revealed that "Another Level" was originally written for Shabba Ranks.
The highly anticipated My Brother's Keeper: The Documentary – Bounty Killer & Baby Cham mini-documentary is now out. The two dancehall giants joint EP, Time Bomb, was released yesterday, and the pair decided to give dancehall fans some icing on the cake in the form of a mini-documentary.
The 22-minute documentary saw Bounty Killer, Baby Cham, and Dave Kelly sharing their journey from their close friendship in the 1990s to their falling out in the early 2000s and then reconnecting again in 2010 and starting to make music again where they remained friends.
The dancehall trio also shared the stories behind some of their biggest songs, including the classic "Another Level," which Cham and Dave Kelly revealed was originally written for Shabba Ranks, another legendary figure in dancehall. The song was recorded in 1999 on the iconic Bug Riddim.
Bounty Killer and Baby Cham had already both had solo singles on the riddim, which was dominating the dancehall space that year, with Killer's classic "Look Into My Eyes" being the leading single on the project, followed by Cham's "Ghetto Pledge." Other artists with big songs on the project include Beenie Man (Haters & Fools), Wayne Wonder (Keep Them Coming), Spragga Benz (Can't Get Nuh Gal), Lady Saw (Dial Tone), Shaggy (Girl File), and Frisco Kid (What Ya Up To).
While "Another Level" was not originally recorded on the project, Dave Kelly revealed that he decided to do a part two of the riddim to keep the momentum going, and he also dreamed of recording a song with Shabba Ranks.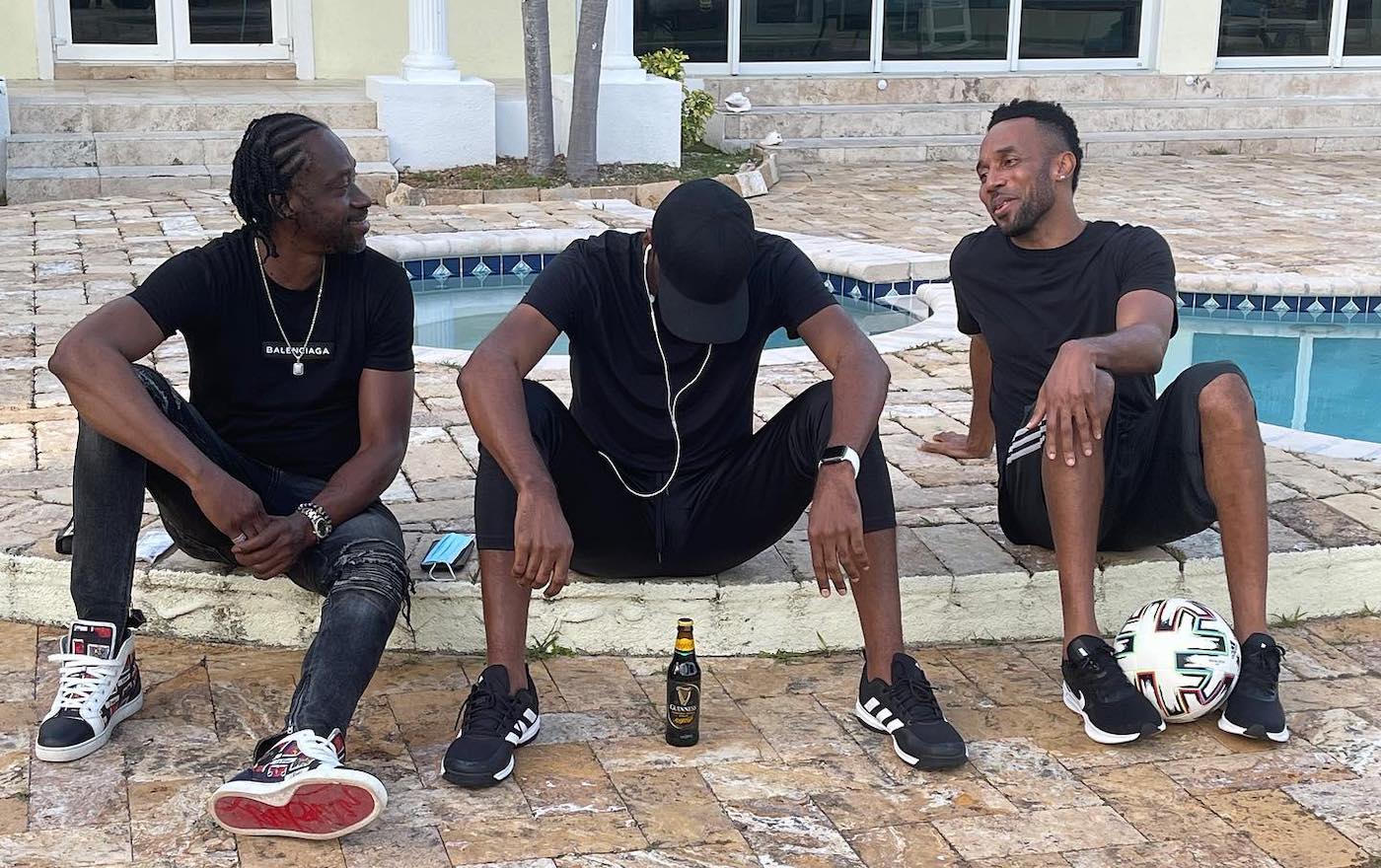 "It was always a dream of mine to record Shabba (Ranks) and I had the song that if Shabba do dah song yah… if dah song yah drop, it's gonna be something totally epic," Kelly said while not showing his face.
Baby Cham revealed that he made a link with Shabba Ranks after doing a concert that the two of them were billed for, and the Emperor said he wanted to link with Dave Kelly to record a song.
"We did a concert with Shabba Ranks and Shabba came to me backstage and said he wanted to meet Dave Kelly, he really needed to do something with Dave," Cham said. "And that's how I came back to Jamaica and tell Dave that 'Yo Shabba Ranks want to link.' Anyway the link made and Another Level was written basically for Shabba Ranks."
Dave Kelly shared more of how he made the connection with Shabba Ranks, who liked the idea, but says the song never materialized, resulting in him then recording a collaboration between Bounty Killer and Baby Cham.
"Neville, Uncle Nev made the link and Shabba liked the idea but he decide that he was interested, he was coming to Jamaica to record the song," Kelly said while revealing that Ranks did come to Jamaica to record the song.
Baby Cham added that Shabba didn't turn up to the studio because of "some stupid politics," which ultimately paved the way for himself and Bounty Killer to record "Another Level."
"That's when Dave said 'you know what' I think everything work for a reason," Cham added. Dave Kelly, who revealed that he recognized the song as an instant classic, then turned his attention away from a possible Shabba Ranks song and decided to record his two close friends, Bounty Killer and Baby Cham.
"We not gonna waste the song cause we know this song is a hit song," the Madhouse producer said. "We know anytime people hear this, it's gonna be special – it's gonna be classic, instantly."
By then, Bounty Killer was already excited to record another song on the riddim after seeing the success of "Look Into My Eyes," so he jumped at the opportunity. "We no matter who the song did write for, we just ready fi put another song and then listening to the song, the song tough cause it's a real, serious, piece ah anthem. It's an anthem til this day," the dancehall legend said.