Days after it was speculated that Jada Kingdom was dating Pardison Fontaine, the pair have gone public and were seen holding hands while attending New York Fashion Week on Monday night.
The two were speculated to be dating days after Jada Kingdom popped out for her birthday, with photos hinting at Pardison Fontaine being with her. Fans made the connection between her and Pardi after spotting what looked like his chain in her photos and later his wrist jewelry and tattoos in photos shared from her attending New York Fashion Week.
It seems that the pair can no longer keep things a secret as they were photographed by paparazzi leaving New York Fashion Week, where they were seen holding hands.
Jada is seen wearing a pair of black satin pants and a leather vest with lace and frills, while Pardi is seen wearing a green shirt and leather shorts.
Pardison Fontaine holds onto Jada's hand as he helps her walk in her high heels, while in another photo, Jada is seen keeping her eyes down and avoiding looking at the cameras while Pardi, wearing sunglasses, holds his head high.
It seems that the pair were seen at an afterparty as well, with Jada holding Pardi's hand. The "GPP" singer, who previously dated New York rapper Nas EBK, is spotted wearing a black mesh dress that shows off her cleavage and cuts around her stomach area.
Pardi is seen wearing a matching leather vest and shorts combo.
In the meantime, fans reacted to Pardi moving on from Megan Thee Stallion, who he dated for just over two years.
"Dang so when and why him and Meg break up? They was super cute," one fan wrote.
"I'm happy for him! Because it definitely seems like Meg used him for comfort while she was going through that trial then dumped him shortly after!" another said.
"It's funny how people were tryna match up necklaces in the pictures but now all of a sudden y'all don't care. The internet is a weird place," another added.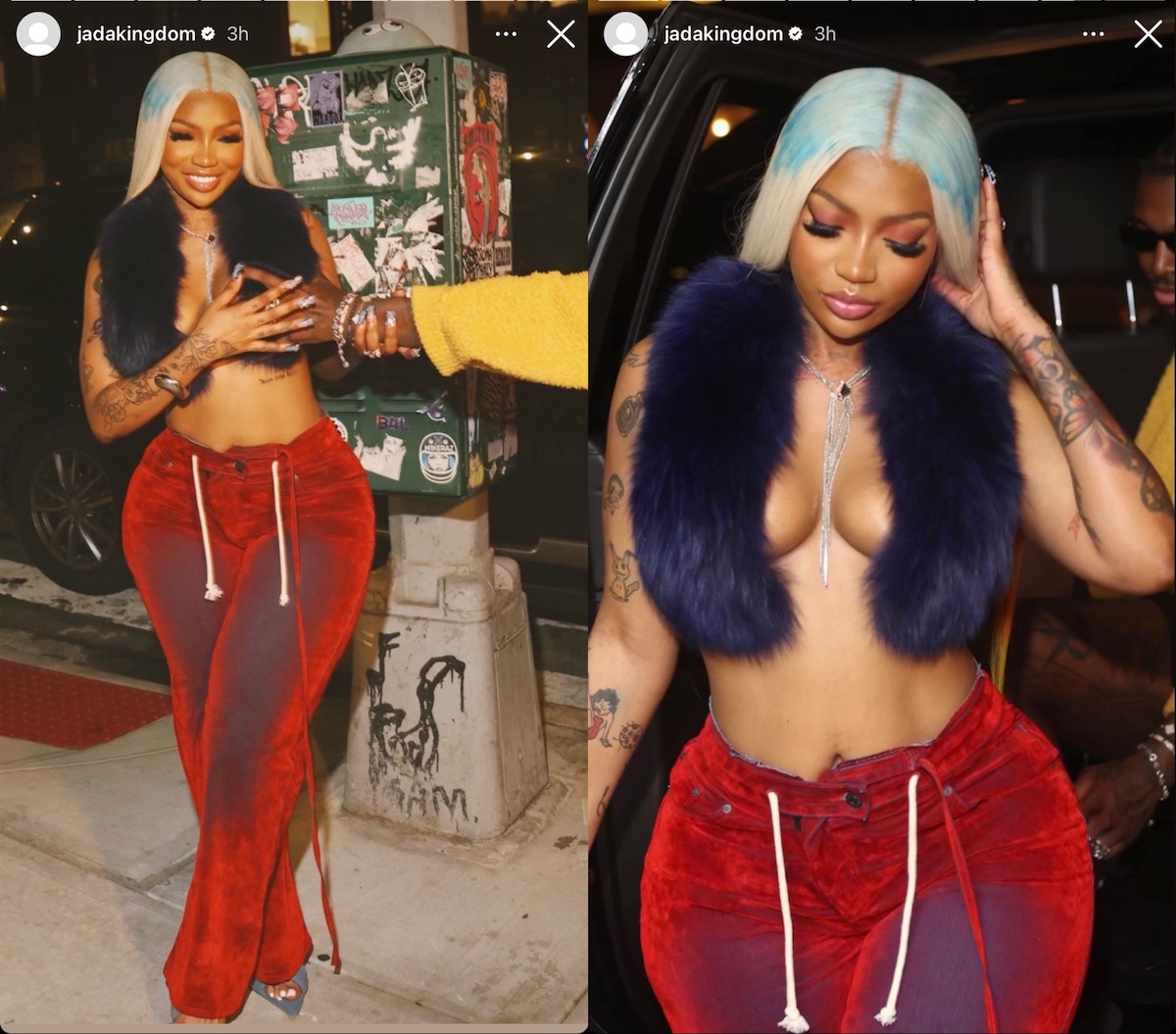 In the meantime, Jada Kingdom, who was rumored to be dating Afrobeats star Burna Boy earlier this year, seems to be getting praised by Tory Lanez fans as they mention erroneously that Megan Thee Stallion cheated on Pardi with DaBaby, and so he is deserving of having a better partner.