Things got heated between Spice and Erica Mena on the latest episode of Love & Hip Hop as the two women traded nasty insults at each other following an argument about who has the worst situation in life.
Spice and Erica Mena have been friends for most of their appearances on Love & Hip Hop, but it seems that the women have reached a crossroads as Mena's insults cut deep in response to Spice's disrespect.
In the latest episode, the women are seen at a table where Spice confronts Erica for being upset at Safaree, crying for Spice when she was in the hospital versus their divorce situation.
Spice begins by asking Erica about her reason for comparing them and tells her that being a single parent is not novel to her. Erica Mena has sole custody of her two children with Safaree, and it appears that she has lamented about the situation to Spice, who wouldn't hear of it as she raises that Mena has a third older child who hates her.
"Why did you feel the need to compare us," Spice asks. "I was his wife and he felt nothing," Mena responds. "That don't have nothing to do with me," Spice says.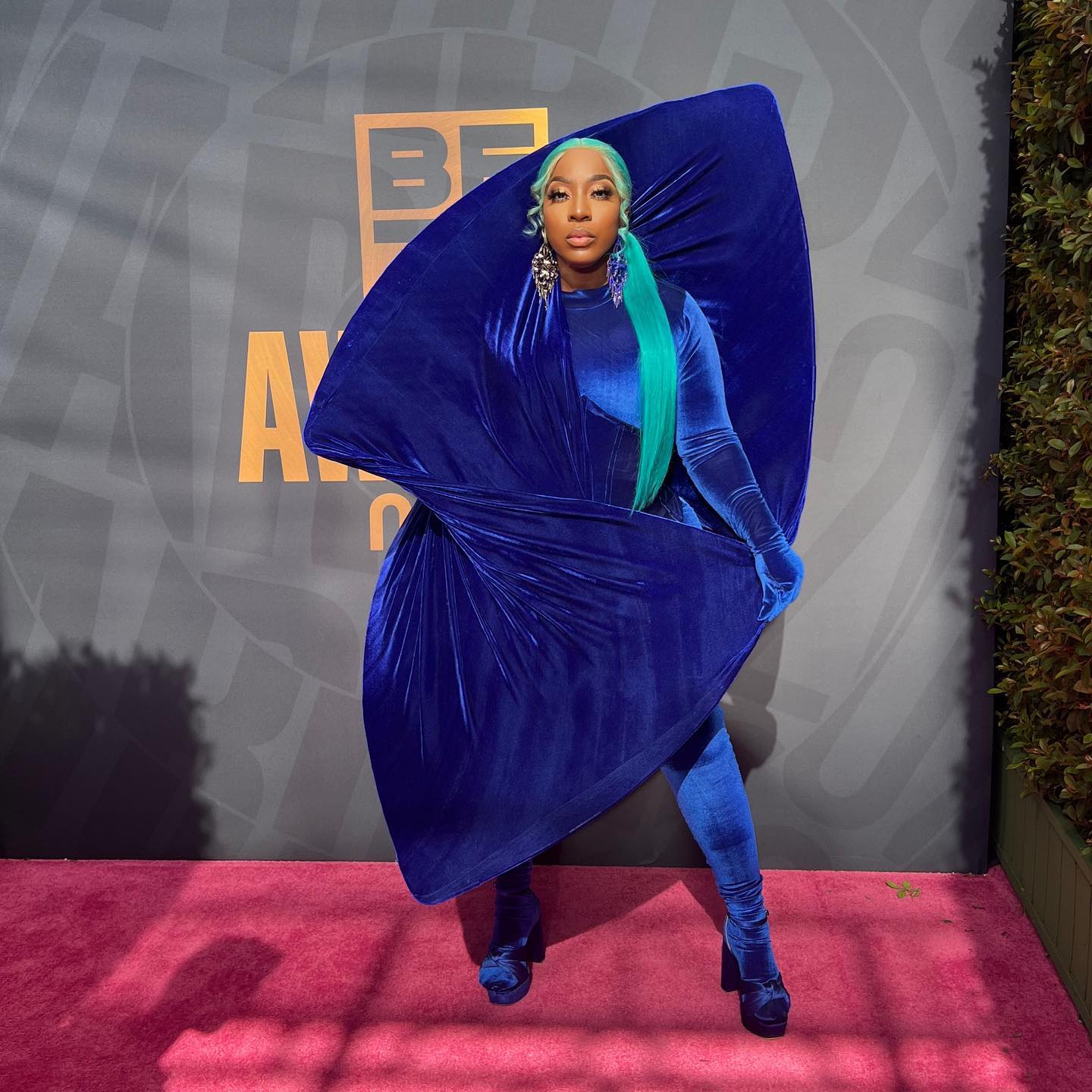 Both women are seen arguing and screaming at each other as chaos ensues, even as Shekinah tries to make peace.
"Your problem Erica is you feel like you're the first woman to be divorced… you're the first woman that's left with two children to fend for. I've been doing it for 14 years welcome to the club," Spice continues.
Erica Mena adds that she has been a single parent for 16 years, and Spice ups the ante and says, "With your son that don't like you. My son loves me."
Erica Mena, clearly upset by the disrespect, gets up and flips the table, and unleashes her own set of insults.
"Grace is officially disgraced in my book," Mena says in an on-camera commentary.
"This woman was given a second chance at life by God and here she is choosing to use that second chance at life to come at me and my son which just speaks volumes about who she is," Mena says, adding that Spice mentioning her children means they would have a beef "forever."
Erica Mena also references Spice's hospitalization and says she should have "died" and called her "blue monkey."
"That b**ch should have died. you want to mention my kids," Erica Mena says and shouts, "You monkey, you f***ing blue monkey."
On the other hand, fans online shared outrage and called on LHH producer Mona Scott Young to fire Erica for the comment they deemed to be colorist.
"@LHHATL so y'all gon fire Erica Mena? Calling a Black woman a monkey… can we call a thing a thing yet? #lhhatl," one fan said on Twitter.
"Erica Mena is racist you should fire her. Unacceptable," another said as they tagged streaming platform Tubi, where Erica has acted in several films and TV shows, including The Stepmother.
Some fans also believed both women were wrong.
"Spice been playing bully for the longest now and folks never call her out and when they do she plays victim I don't feel bad. Sorry!" one fan wrote on Instagram.
"They both were wrong. Spice went low and Erica went to hell," one said, while another added, "Spice provoked that whole argument. Erica was wrong but Spice questioning her parental skills and bringing up her kids is a no!"
"How you can say the son doesn't like u and you raised your kids for 14 years…. Rewind (SPICE KIDS ARENT RAISED BY HER WHO IS SHE TO TALK! They live in Jamaica STILL! She claim how many seasons ago she waited to be established and buy a house and still didn't get them. When the scene came about her telling her kids about another surgery over pizza the daughter didn't seem interested like she care!," another fan said.